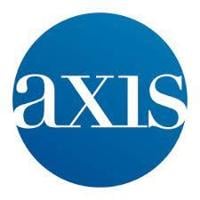 Axis Community Health celebrates its 50th anniversary | Regional News/CA
Alameda County – Axis Community Health celebrated 50 years of serving the community last week.
The anniversary party took place at Axis' clinic in Pleasanton on May 4 and featured several speakers, including Axis CEO Sue Compton, Assemblywoman Rebecca Bauer-Kahan, Pleasanton Mayor Karla Brown and Livermore council member Trish Munro.
During the event, Compton detailed the organization's successes over the past 50 years and shared some news for the future.
"We couldn't have done it without the community," Compton said. "And now, as we look to our next 50 years, we have a lot to look forward to. We are buying a building in downtown Livermore which will allow us to expand even further there.
Compton said the site is expected to open in late 2023. She also introduced new CEO Liz Perez-Howe, who will take over when Compton retires in June.
Since 1972, Axis has served eastern Alameda County and southern Contra Costa County with a mission to "provide quality, affordable, accessible, and compassionate health care services that promote the well-being of all members of the community". According to a press release from the organization, Axis began as a grassroots effort to provide pediatric care to low-income children who had no other access to medical care. Services were first provided in a small house on Spring Street in downtown Pleasanton. In the late 1970s, the clinic moved to another facility in downtown Pleasanton, which allowed for the addition of adult medical care, women's health services and a women's nutrition program , infants and children (WIC). The clinic continued to grow. In response to growing community needs, a satellite clinic opened in the 1980s in Livermore. Meanwhile, the organization has added a support program for the elderly and mental health counseling services. Growth has continued steadily over the years, but a lack of resources has prevented the organization from fully meeting the needs of the community.
The organization's trajectory changed in 2009, when Axis was granted Federal Qualified Health Center status by the US Office of Primary Health Care. With the federal funds provided by this designation, coupled with the nationwide implementation of the Affordable Care Act in 2010, the number of patients served by Axis increased by 40%. This, in turn, has resulted in an urgent need for additional clinical space. In 2011, Axis purchased a 24,000 square foot building in the Hacienda Business Park, with the goal of developing the site into a clinical facility that could meet the growing needs of the community. Following a multi-year fundraising campaign, Axis began construction of the new clinic in 2015 and the doors opened in 2016. This new site has allowed Axis to double its capacity to serve the community.
In early 2019, after three years of planning and fundraising, Axis opened a dental clinic on Regional Street in Dublin. Until this site opened, Tri-Valley residents who needed affordable or Medi-Cal dental services had no local option for care. Dental care is now available for low-income, uninsured Tri-Valley residents of all ages.
2019 saw the completion of a rehabilitation project at the site of Axis' original clinic on Railroad Avenue, which included a fully renovated integrated behavioral health building, and the full renovation of a second building that houses call center, medical records, referrals and patient billing. At the beginning of 2020, Axis added orthopedics, acupuncture and chiropractic care to its range of services.
During the 50th anniversary celebration, Bauer-Kahan recognized Compton and his leadership of the program that serves "the most vulnerable members of our community."
"I remember the first time I came here, and Sue showed me around the facility, and I walked in, and it's just beautiful," she said of the clinic. of Pleasanton. "(Sue) said to me, 'I knew this had to make our patients feel like they deserved best-in-class healthcare.' Everything about this space was exactly in line with the mission of the organization."
Representing the City of Pleasanton, Brown presented Compton and Perez-Howe with a congratulatory plaque for Axis Community Health's 50 years of service.
"Axis Community Health is similar to 'access to community health' and maybe it was a pun, but it provides that health that is so important to our community and our neighborhoods," Brown said.
Munro congratulated the organization on behalf of Livermore.
"For the past 50 years, the Axis Community Center has provided (health care) to this area, and I hope it will continue to grow," Munro said. "Without it, we cannot prosper. You fed the community. We appreciate your being here. We are grateful to partner with you and look forward to the next 100-150 years as we move forward.