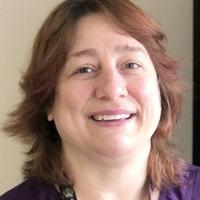 COMMUNITY HEALTH RESOURCE: Women, put your health first! | Lifestyles
Mothers encourage us to be ourselves. Be bold and strive to give our best.
Each year, Mother's Day marks the start of National Women's Health Week. This event is a way to inspire women around the world to be their best, for women to focus on their health and well-being.
This year is especially the right time to schedule preventive health check-ups that may have been missed over the past two years.
Like many, you may have skipped some of your routine checkups since 2020. As you focused on the health and well-being of everyone around you, your own overall health may have suffered in different ways. As you prepare to get back on track, here are five recommendations to ensure 2022 is all about your health.
Annual physical. Prioritize yourself and make an appointment for a physical. It's a good idea to check your blood pressure and regularly assess your height, weight and BMI (body mass index). Equally important is the record you will have with your primary care provider. They will be able to compare your health to previous years and provide you with a roadmap for success. During this appointment and on your own, this is a great time to review any medications you are taking. Make a list of questions or concerns for your supplier so that nothing is overlooked.
Mammograms. Did you know that one in eight women in the United States will be diagnosed with breast cancer in her lifetime? Early detection is important. A yearly mammogram can often detect a breast lump before it can be felt. For those over 40, annual check-ups are recommended. Between these annual appointments, be sure to do some self-checks, because you might be the first to notice something is wrong. If you haven't had an appointment recently, make one today.
If you smoke, it's time to quit. The personal pleasure of smoking certainly does not outweigh the side effects on your health and those around you. Smoking can permanently damage your heart and blood vessels. This can lead to high blood pressure, heart attack, stroke, and cancer. This may be one of the hardest things you will ever have to do. But you don't have to do it alone. There are many smoking cessation options. Ask your doctor if he can help you.
Eat well and exercise. Eating a balanced diet and exercising can help prevent many health problems such as diabetes or high blood pressure. Eat lots of fruits, vegetables and whole grains; also choose foods that are low in added sugar, salt and saturated fat. Eating well-rounded and balanced meals will help ensure that your body's supply of important nutrients continues. Do your best to be physically active for at least 30 minutes each day. Being active can contribute to your own mental well-being.
Focus on your mental health. Every year, Mental Health Month is observed in May. The month helps raise awareness for people with mental health issues, while sharing resources that could help. As we all know, the COVID-19 pandemic has only contributed to the increase in mental health issues. Feeling stressed, anxious, sad or depressed in certain situations is normal. When these feelings start to affect your daily life, activities, and relationships, it might be time to talk to someone. We all need to continue to normalize mental health issues because there is no shame in asking for help. You're not alone. When you're ready, contact your healthcare provider.
Take this opportunity to prioritize yourself. The journey to health is unique for everyone. It can be difficult. It may take time. But the result can be a happier, healthier you.
Erica Chutko is director of radiology and cardiology services at Medina Memorial Hospital. Community Health Resource is a monthly information feature by health care providers at Orleans Community Health/MMH.