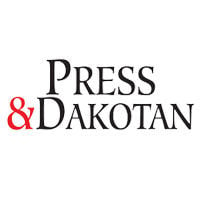 DHHS Honors Ponca Tribe Community Health Officer | Community
LINCOLN, Neb. – The Nebraska Department of Health and Human Services (DHHS) announced that Nancie Velasquez, Community Health Officer for the Ponca Tribe of Nebraska, has been named the recipient of the Community Health Worker Outstanding Service Award ( CHW).
CHWs are an essential part of the public health system. CHWs act as a bridge between public health, health care services and community resources to help individuals and communities improve their health. CHWs conduct awareness and education activities to promote health and improve access to resources and services. Additionally, they work to ensure the quality and cultural accessibility of services in Nebraska for all.
Velasquez was nominated by a team of fellow Ponca tribesmen, including Tribe President Larry Wright Jr. She received the award in particular for her activities in response to the COVID-19 pandemic. At the start of the pandemic, Ms. Velasquez played a vital role in organizing contact tracing efforts and distributing personal protective equipment to the community.
Additionally, she has personally arranged the distribution of meals and groceries to hundreds of tribal elders, assisted tribal members with rental assistance requests, and arranged trips to medical appointments.
The Ponca Tribe of Nebraska is one of two federally recognized tribes of the Ponca people and one of four tribes in the state of Nebraska. Chief Standing Bear, the famous American Indian civil rights leader whose bust hangs in the Nebraska State Capitol Hall of Fame and the United States Capitol, was a member of the Ponca tribe.
The DHHS Maternal and Child Health Program is funded by the federal Title V Maternal and Child Health Block Grant and works with CHWs and others to provide education and workforce development activities to Nebraska CHWs, many of whom work in local communities with families and children, home visitation, early childhood, and other parenting support programs. The CHW workforce is a key component of a transformed and effective health care system that ensures population health for all women, children and families.