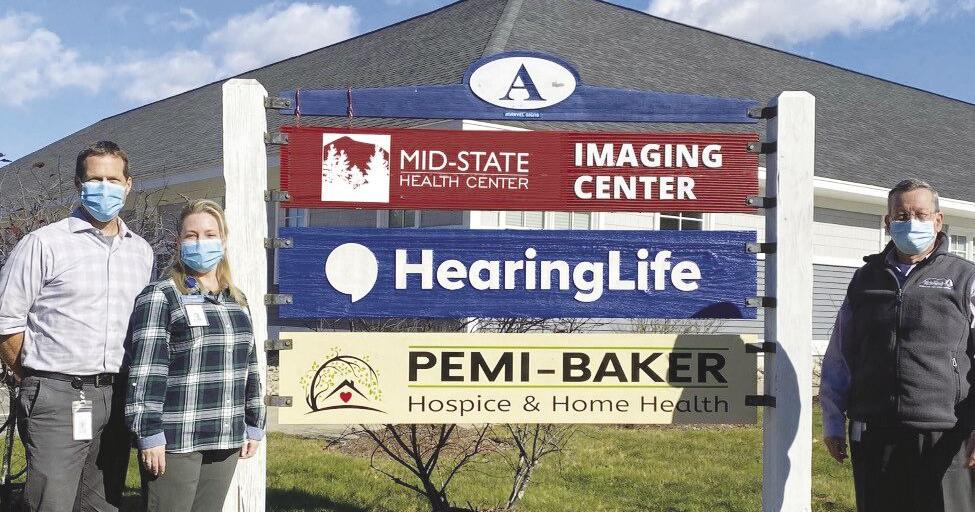 Pemi-Baker Community Health and Mid-State Health Center Join Forces | Health
PLYMOUTH — Pemi-Baker Community Health and Mid-State Health Center have worked together to improve access to services in the community.
Pemi-Baker Community Health is changing its name to Pemi-Baker Hospice and Home Health.
For 55 years, Pemi-Baker Community Health has pursued its mission to improve the health and well-being of the communities it serves. With over 70 staff and volunteers, they have grown to meet the needs of 28 surrounding cities and, as their new name and logo show, they focus on hospice, hospice and home health care.
Pemi-Baker Hospice & Home Health's outpatient physical and occupational therapy services are now overseen by Mid-State Health effective January 1. Pemi-Baker will maintain its offices at 101 Boulder Point Drive with a new entrance and serve patients as far north as Benton, Lincoln, Franconia, Sugar Hill, Bethlehem and Littleton. Their doctors, nurses, licensed practical nurses, chaplains, social workers, physiotherapists, occupational therapists and speech therapists will continue to provide home-based services. The current Senior Director of Home Care, Hospice and Palliative Care, Danielle Paquette-Horne RN, will assume the position of Executive Director.
"With the growing need for hospice and home care in central and northern New Hampshire, this transition will allow us to focus our resources and expand our services to patients and families who need professional health care. at home," Paquette-Horne said.
Dr. Robert MacLeod, CEO of Mid-State Health, said, "We are committed to providing health care services that meet the needs of the whole person. Integrating physical therapy and occupational therapy services under our umbrella is another step for Mid-State to strengthen our integrated care model, while allowing Pemi-Baker to provide services to patients where they need it most. needed in home care. The two organizations will work closely together over the coming months to ensure a smooth transition for all. To learn more about this transition, visit middlestatehealth.org/OPT.
For more information about Pemi-Baker Hospice and Home Health, call 603-536-2232 or visit pbhha.org.