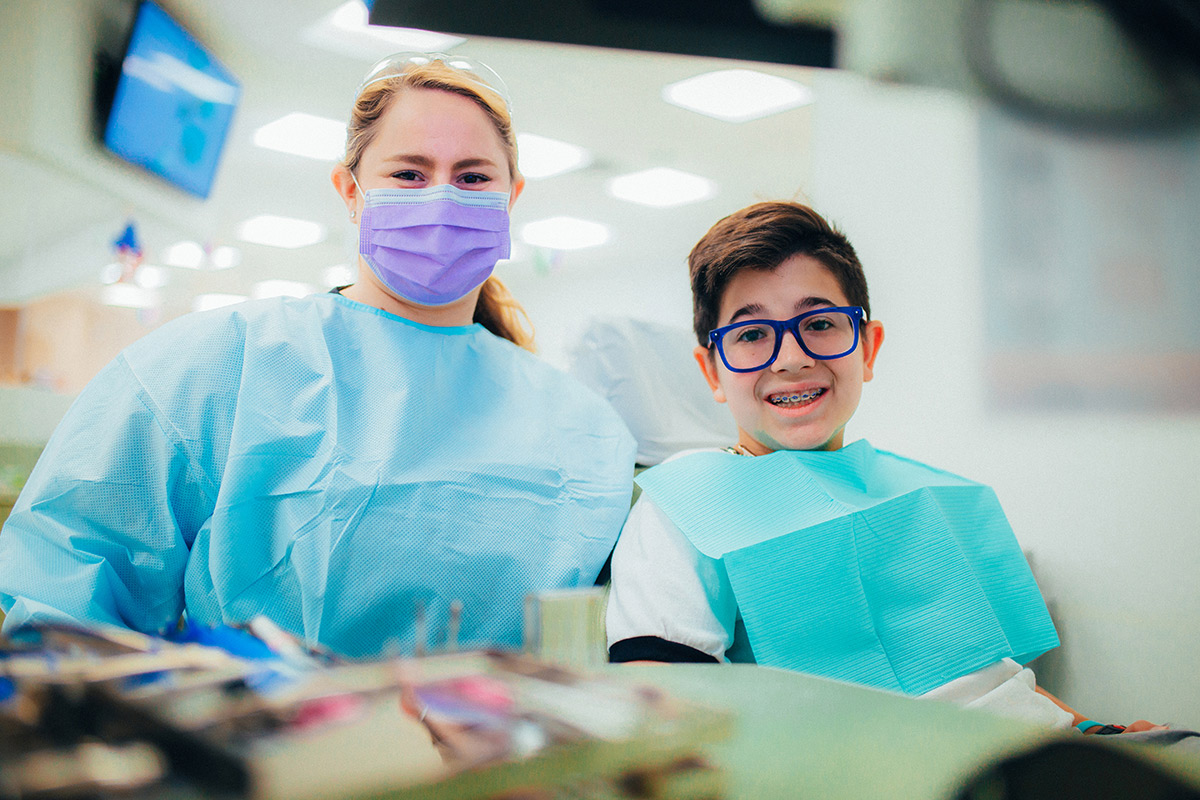 Roseman focuses on community health
Roseman University, Roseman Medical Group and Roseman Dental pursue their mission to advance the health and well-being of the community they serve by educating current and future generations of healthcare professionals and providing medical care and dental.
"Roseman, being a non-profit healthcare institution, we not only have licensed healthcare professionals in pharmacy, nursing and medicine on site, but also students trained in this way," said Roseman University President Dr. Renee Coffman. "What lends itself to community service is being able to meet the health care needs of the communities we serve through our students. They end up being an army that goes out under the auspices of our licensed medical professionals (faculty) and contributes in many ways to help the community, either with free services or with discounted services.
Pharmacy and nursing students attend health fairs almost every weekend and sometimes during the week where they take blood pressure and glucose measurements, Coffman said. They provide health information and support for referring a patient to a medical professional because they may not have been diagnosed with diabetes or high blood pressure, Coffman said.
During the pandemic, Roseman has played a key role in providing COVID-19 vaccination services at its Summerlin and Henderson sites. The students also traveled to several vaccination sites throughout the valley to help supplement the workforce of Roseman's partners, Coffman said.
"Roseman University operates clinics and when we launch our medical school, our medical students will rotate to provide care to patients in the Valley," Coffman said. "It's one of those scenarios with an educational institution where students are educated, but also provide care to the community in a very cost effective way. It's a win-win-win situation because patients have access to medical advice, care and treatment that they may not have received.
https://www.roseman.edu/patient-care/
Roseman Medical Group, a practice that includes two primary care nurse practitioners and two neurologists, is part of the development of the Roseman School of Medicine, said Dr. Karin Esposito, professor and senior executive dean for academic and student affairs and acting president of the Department of Clinical Sciences for the College of Medicine.
Established in 2018, Roseman Medical Group currently treats primary care and neurology patients with plans to expand as Roseman Medical School grows.
"The goal is for the practice to serve as an anchor clinical practice for medical school when we start recruiting faculty and physicians," Esposito said. "They will have this as a site to practice and provide care and train our students in primary care. We anticipate strong growth there and opportunities for other locations in Las Vegas. We really seek to provide excellent primary care with a patient-centered model.
Esposito said one of their priorities is to work with the community and help patients with social determinants of health. What causes people to have health problems or prevents them from being able to achieve resilience and well-being is not just a medical issue, she added.
"These are also social issues that they might face, whether it's unemployment, lack of education, lack of transportation and lack of financial means to buy medicine or even food," Esposito said. "It helps people access resources to deal with those things in addition to medical issues that can be critical to getting healthy."
Esposito said they hope to launch an accreditation application for the medical school later this year. However, it will be several years before students can be recruited, she said.
"We can't wait to get it done and get started," Esposito said. "We have a great team. Our Dean, Dr. Joe Greer, has extensive experience in community health and addressing the social determinants of health and providing household-centred care, as well as care in clinical settings. All of these will be important to our medical education program. We have launched a household-focused program called Genesis, and we will begin to recruit, with partners in the community, families in need of health care and social services.
Dr. L. Kris Munk, Associate Dean for Higher Education for the College of Dentistrysaid Roseman has both general dentistry and orthodontic residency programs providing patient care in southern Nevada.
In higher education in general dentistry, Roseman welcomes two residents each year who graduate from dental school and wish to pursue an additional year of higher education in different dental techniques. This is the fourth year of the program.
"Technologically, this clinic is very up to date and creates a clean and welcoming environment for patients and an ideal place for the education of our residents as well," Munk said. "We provide a full range of dental care to patients who come to us at a reduced rate. We try to provide care to underserved populations who do not have access to dental care.
The orthodontic residency is a three-year program with 10 residents added each year to keep a total of 30, making it one of the largest programs in the United States, Munk said.
"One of the things this residence does that very few people do is provide care for babies born with a cleft palate," Munk said. "We are proud of that."
Roseman also has a new pediatric dental clinic in Summerlin that is designed to provide patient care as part of the Cure 4 The Kids Foundation childhood cancer initiative.
"One of the things we've discovered in our partnership is when one of their children is diagnosed with cancer, life stops and then starts to revolve around that child's recovery," Munk said. "This has prevented families from accessing dental care, and we are trying to fill that niche by providing it right next to Cure 4 The Kids Foundation, so that these cancer patients and their families have access to dental care. "
Members of the Las Vegas Review-Journal editorial and press team were not involved in the creation of this content.