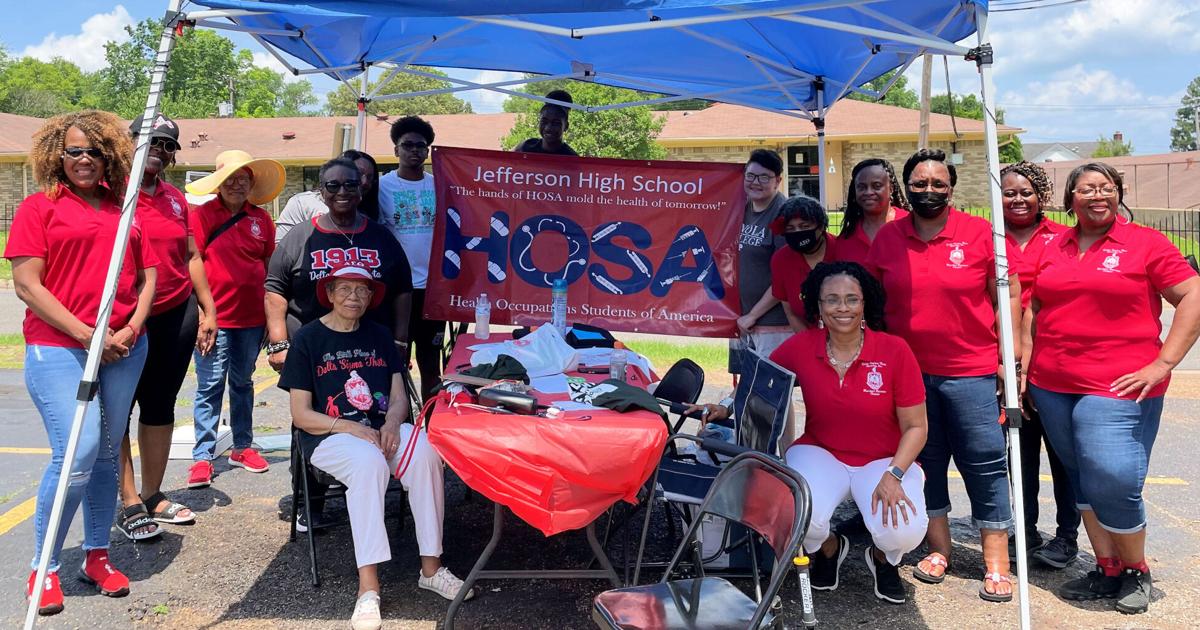 Delta Sigma Theta Hosts Community Health Fair in Marshall | Lifestyles
Saturday was sunny and warm, but vendors and the community came out to participate in the annual Community Health Fair hosted by the Marshall Alumni Chapter of Delta Sigma Theta Sorority, Inc.
Providers included Carter BloodCare Mobile Unit, Christy's Safe Haven, Jefferson High School HOSA, Marshall-Harrison County Health District, MAXIMUS Texas Health Steps, Omega Psi Phi Fraternity Eta Chi Chapter, Special Health Resources of Texas, Texas A&M AgriLife Extension of Harrison County, Texas Department of State Health Services, Wellness Pointe, and Zeta Phi Beta Sorority Upsilon Zeta Chapter.
Marshall native Dr. Kimberly Biggs-Lewis, owner of the Samuel Dental Center, traveled from Nacogdoches to participate. Steph Gorski and Dr. Brooke Woodard demonstrated Tai Chi during the health fair.
The Fairgoers donated blood, tested for HIV and other STDs, received Pfizer COVID vaccines, tested blood pressure, blood sugar and other basic vitals, got lots of information, played games and won prizes. prices throughout the day.
In addition to all the vendors who came out to offer services and prizes, the organizers sent a special thank you to South Bound Nutrition for their generous donation and to Marshall Manor Nursing Home and Rehab Center for providing space and hospitality. for the event.
Delta Sigma Theta Sorority, Incorporated is a private, non-profit organization whose purpose is to provide assistance and support through established programs in local communities around the world. The Marshall Alumni Chapter has carried out this mission since 1944.