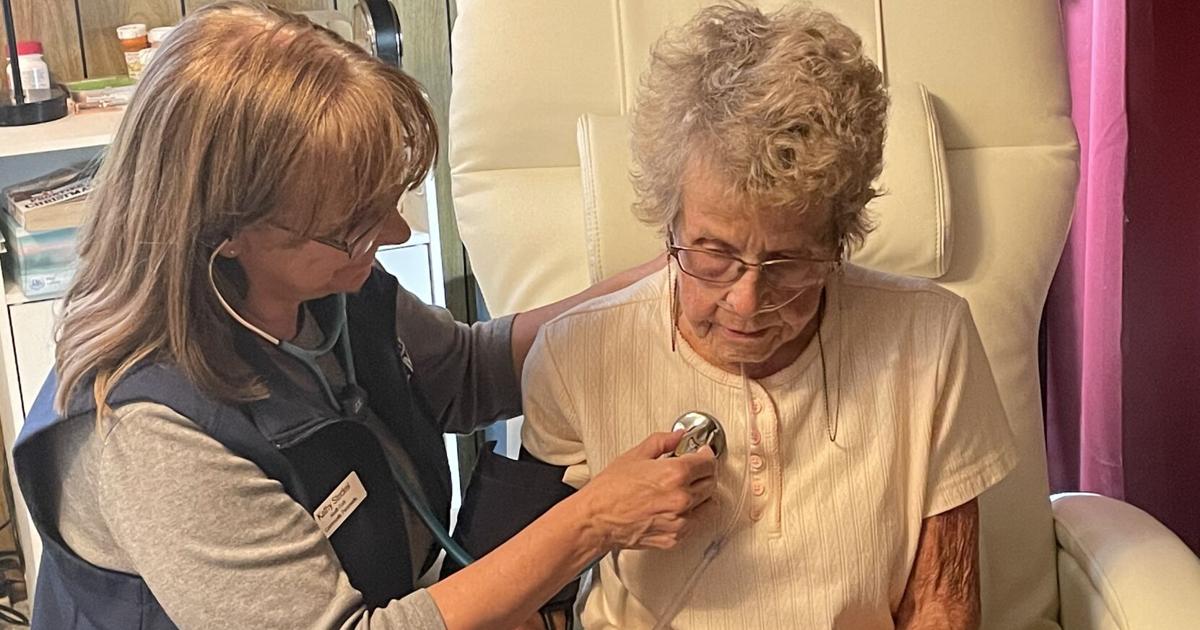 EMS Meets Community Health Needs – Saves Money | Projector
North Fork EMS continues to find innovative ways to meet the health needs of our community beyond 911 emergency calls, most recently through a program called Community Paramedicine. It is a relatively new and evolving model of health care that uses highly trained paramedics to provide medical care to people in their homes. These home visits, under the direction of a physician, can extend the reach of primary health care and public health by providing medical care and preventive services to those in need in our community. In addition to meeting medical needs, part of this program, called CARES, (Community Assistance Referral and Education Services) connects patients to needed resources, such as food assistance, home modifications, and transportation.
"By treating patients at home, we can help reduce the overall stress on our health care system," says Tanya Applegate, Director of Community Paramedic Services for North Fork. "The goal is to reduce unnecessary calls to 911, reduce hospital readmissions and emergency room visits, and enable patients to access the care and resources they need, when they need it. need it." Home visits for North Fork residents can provide temporary services until other providers, such as home care, can begin providing care. These can be as simple as a single visit, or patients can be visited on an ongoing basis. The goal is to ensure that every patient in the program is independent, healthier and with the services in place they need to stay at home.
Mobile integrated health care and community paramedicine 2n/a The national survey states: "Nationally, it has been well documented that many of the calls made to 911 are not life-threatening emergencies. This does not mean that people are not sick or suffering. Many of these people have chronic conditions, such as congestive heart failure, diabetes and asthma, and don't know where to turn when their symptoms flare up. Research has shown that these patients would be better served elsewhere than in emergency departments.
In the first eight months of operations, North Fork paramedics made more than 100 visits to provide medical care, monitoring, post-hospital follow-up care, training on new medications and to put people in contact with the necessary resources. Their care directly reduced the number of unnecessary ambulance transports and emergency room admissions by more than a dozen calls, saving thousands of dollars. In addition to the cost savings, many people and their families were helped at home with the services they needed, and the burden was a little less on our 911 teams and hospital staff.
Patient referrals to the North Fork Community Paramedicine Program are arranged by hospitals, clinics and emergency medical service providers at no cost to the patient. Current operating costs are funded with the assistance of the North Fork and Area 10 Ambulance Auxiliary. Several states recognize the role of community paramedics in health care, and medical service leaders in Colorado Emergency Department have successfully advocated for laws that pave the way for reimbursement for community paramedics. Some commercial insurers are mobilizing to pay for this economic care. Medicare has awarded grants to a handful of community paramedicine programs across the United States to measure cost savings and added value to patient care. These types of changes move slowly, so in the meantime, our program will continue to seek grants and funding from alternative sources. A Colorado Grand Car Tour grant for North Fork Community Paramedicine has been submitted through the Auxiliary and other grants are being sought. With a little help, the community will see this program grow significantly in 2023.