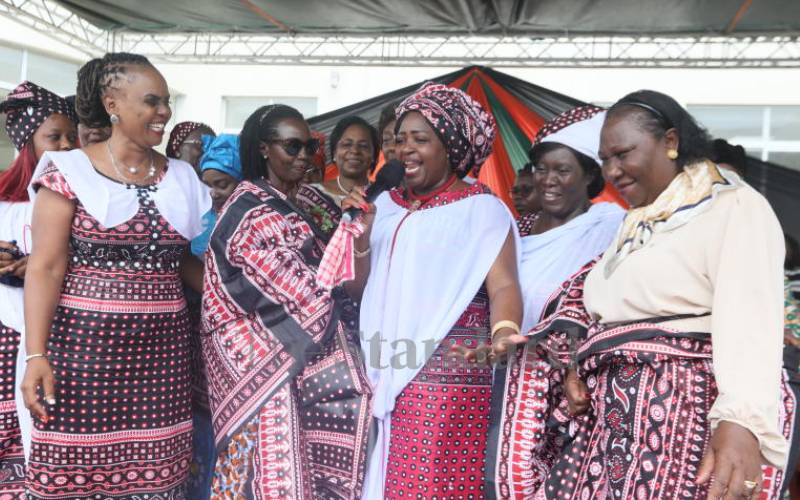 Include women in health development and leadership
We live in strange and dangerous times. On the one hand, there are growing calls for gender equality and the inclusion of more women in leadership positions at all levels; on the other hand, millions of women around the world are denied access to equal opportunities in education, health care, economic growth and political participation.
The Covid-19 pandemic, now in its third year, has reversed the gains for women made over the past two decades and has made it clear that the impact of crises is never gender neutral. gender. It is no secret that women, due to their overrepresentation in the service sector, lower paid jobs and the informal economy, have suffered greater economic losses than men.
In 2020, it was estimated that globally, women lost more than 64 million jobs, at a cost of US$800 billion in lost earnings for those working in the formal sector. This monumental figure does not take into account the millions of women working in the informal sector, which employs a majority of women in low- and middle-income countries. In sub-Saharan Africa, for example, an estimated 74% of women in non-agricultural jobs are in informal employment.
One of the African Union's aspirations for the continent, as outlined in its Agenda 2063, is to build an Africa "whose development is people-driven, building on the potential offered by Africans, especially his wives and his young people, and taking care of the children". Its goals include the achievement of a high standard of living, quality of life and well-being for all, healthy and nourished citizens, and gender equality.
To achieve these goals, however, African countries must adopt a radical change in political, health and economic strategy. What we have done in the past – or what we have not done – is what has brought us here, where maternal mortality rates (200,000 maternal deaths per year), unmet planning needs (about 25% in East Africa), gender inequality and poverty remain among the highest in the world.
We cannot continue to do what we have done in the past and expect different results. So what do we need to do to realize women's right to health?
First, we must recognize that women's rights are human rights and must be protected. We must intentionally pursue the achievement of the Sustainable Development Goals (SDGs), especially those relating to poverty, education, gender equality, good health and well-being, decent work and economic growth, and the reduction of inequalities.
We must invest in strengthening our health systems to make them resilient and responsive to the needs of all, especially women and children, who suffer most from the gendered impacts of crises. We must push for universal access to health, and that is how health as a right can be realised.
Research shows that accelerating progress on gender equality could boost African economies by 10% by 2025. Therefore, we must step up our efforts to close the gender gap and dismantle the notion according to that men are "born leaders". Moreover, we must intensify the need for accountability from leaders at all levels. Our leaders have a responsibility to prioritize our health and general well-being at all times.
-Dr. Obudho is East Africa Program Director, WomenLift Health