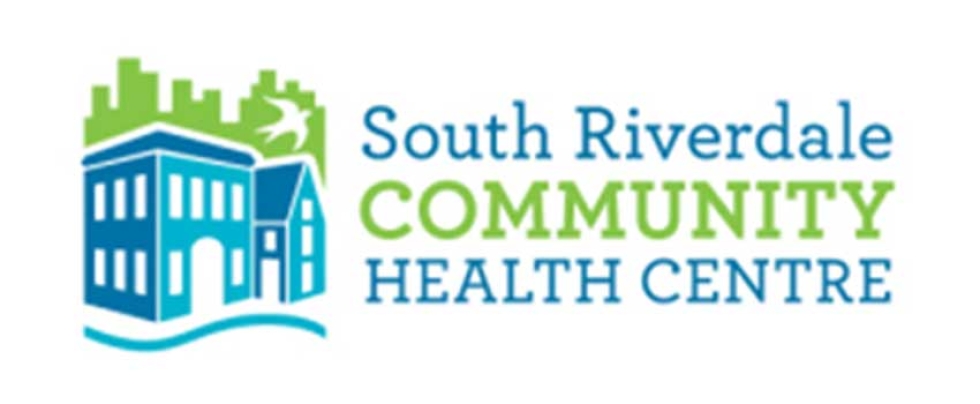 Job Opportunities: Bengali-speaking South Riverdale Community Health Center Community Organization Worker (Canada Summer Jobs) – Toronto, Ontario
South Riverdale Community Health Center is hiring a Bengali speaking Community Organization Worker (Summer Student) in Toronto, Ontario.
Type of position: Full time, Contract
Pay scale: $15.00 per hour
South Riverdale Community Health Center is a non-profit, multi-service organization that provides primary, social, and community health care services with an emphasis on health promotion and disease prevention, primarily to residents of South Riverdale. east of Toronto. Our mission is to improve the lives of people who face barriers to physical, mental, spiritual and social well-being. We do this by meaningfully engaging our clients and communities, ensuring equitable access to primary health care, and delivering quality care through a range of evidence-based programs, services, and approaches. As a leader in community health, our locally and internationally recognized community services include state-of-the-art primary health services, health promotion, harm reduction, environmental health, a community food center and community-focused programs. population for marginalized people. We value health equity, inclusion and respect in our work and in the delivery of our services.
SRCHC's Harmony Hall Center for Seniors program empowers and connects seniors 55+ by providing transportation, recreation and support services in Toronto's east end. Services are provided in Bengali, Chinese, English and Tamil.
With funding from the Canada Summer Jobs program of Employment and Social Development Canada, the Harmony Hall Center for Seniors program is seeking to fill the position of Youth Community Organization Worker – Bengali.
This position will be involved in various aspects of the healthcare facility's services, programming and work. This position is expected to work on-site during the COVID-19 pandemic.
Please submit your cover letter and resume only if you qualify as a summer youth. (See below for qualification criteria).
Responsibilities may include:
Assist in the promotion, implementation and maintenance of programs and activities (currently provided to clients virtually and, where possible, in the coming months, on-site programs/activities pending the evolution of the pandemic situation)

Support the Program Facilitator in collecting and maintaining activity logs and statistics

Assist in food security programming

Assist with work involving access to food i.e. participate in meal preparation, meal program distribution, Good Food Market

Participate in the SRCHC client survey; connect with customers via phone, social media, Zoom or other virtual platforms; interact with customers who access the services; collection and analysis of qualitative data, reporting

Participate in infection control measures throughout the facility

Assist in the selection of customers and staff at the front door, including programs focused on food security

Provide administrative support to staff and projects, e.g. data entry

Assist in the development of promotional materials, including newsletters and flyers

Participate in the daily activities of the Center

Participate in infection control measures throughout the facility

Assist with customer front door verification
Qualifications:
Be between 15 and 30 years old at the start of employment

Be a Canadian citizen, permanent resident, or a person granted refugee protection under the Immigration and Refugee Protection Act for the duration of employment

Have a valid social insurance number at the start of employment and be legally authorized to work in Canada in accordance with relevant provincial or territorial laws and regulations

Secondary, post-secondary, vocational, or technical program of study in the field of social work, recreation, social services, or health-related studies

Ability to speak in specific program language (i.e. Bengali), as needed to assist with day-to-day scheduling

Ability to read and write in the language of the specific program is an asset

Interest in community health and working with marginalized groups

Strong research, evaluation and analytical skills

Strong oral and written communication skills

Interest in food security and access to food

Proficiency in the use of computer technology and various computer software applications

Technically savvy

Ability to work in a team environment with diverse communities

Knowledge of community resources is an asset

A police certificate will be required for employment

Proof of triple COVID-19 vaccination status will be required for employment
The deadline for applications is Tuesday, May 10, 2022 at 12:00 p.m. (noon)
Please send your cover letter and resume confidentially to:
The Hiring Committee – Community Organization Worker – Bengali
South Riverdale Community Health Center
955 Queen Street East
Toronto, Ontario M4M 3P3
Or by email to: This email address is protected from spam. You need JavaScript enabled to view it.
Please enter "Community Organization Worker – Bengali" in the subject line of your email.
No faxes, phone calls or meeting requests please.
This is a non-bargaining unit position.
The SRCHC welcomes applications from people with disabilities. Accommodations are available upon request for candidates taking part in all aspects of the selection process.
The SRCHC is an equal opportunity employer. We would like to thank everyone who applies but only those selected for an interview will be contacted.
The SRCHC encourages a scent-free environment. Employees, students, volunteers and visitors are requested to refrain from wearing perfumes and other scented personal care products (perfumes, deodorants, lotions, hairspray, etc.) while at the Centre.