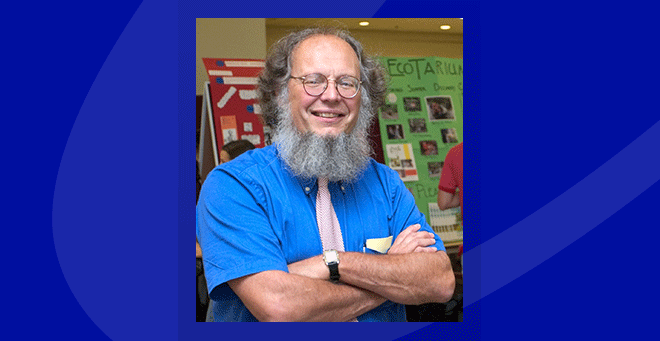 New Mick Huppert Community Health Scholarships Awarded to UMass Chan Students
Six student-organized projects from TH Chan School of Medicine and Tan Chingfen Graduate School of Nursing at UMass Chan Medical School have received the Mick Huppert Community Health Scholar Awards for 2022. Named in honor of the late member of the UMass faculty Chan Mick Huppert, MPH, The award is given to students interested in family medicine who embrace community health practice and are committed to patient advocacy.
This year's projects address issues related to access to health care, patient advocacy and youth mentorship.
Addressing Telehealth Equity in Outer Cape Cod
Recipients: Medical students Zachary Strecker, Alana Prinos, Megan McNeil and Nicole Loranger
Advisor: Andy Lowe, Family Medicine and Community Health Instructor and Director of Strategy at Outer Cape Health Services
Teleheath has been a lifeline for healthcare delivery, especially during the pandemic. But lack of access to this service is a barrier to care and has the potential to exacerbate health care disparities. The Outer Cape has a significant community of people over 65, a demographic less likely to have the digital literacy required for video telehealth.
Strecker, Prinos, McNeil and Loranger plan to assess disparities in telehealth access and create a clinical assessment tool that Outer Cape Health Services can use to assess barriers to telehealth access. They also plan to advocate for medical insurance to cover audio-only telehealth appointments at state, regional and national levels.
"We are all very excited about this project and very grateful to have received the funding to make it a reality. Cape Town is a rather special community, and many of us spent much of our childhood there. growing up, so to have the opportunity to deepen our connection to the region and to give something back is a really meaningful experience," the band said.
Advocacy allies
Winners: Medical students Jordan Dudley and Kassandra Jean-Marie
Advisor: Sarah Nicole Forrester, PhD, Assistant Professor of Population and Quantitative Health Sciences
Advocacy Allies is a medical student-run service project for the local Black or Indigenous Community of Color (BIPOC) to pair medical students of color with patients of color to serve as patient advocates during appointments. medical. These students will accompany patients to their appointments, help them track medical conditions and medications, and help educate and empower patients. The target population includes young mothers experiencing homelessness as well as those who have recently immigrated to the United States.
Dudley and Jean-Marie hope that the advocacy training will provide medical students with a better understanding of the social determinants of health in family medicine.
"As future black doctors, we are passionate about reducing health care disparities," Dudley said. "We hope our project will help raise awareness and rectify disparities in our own community. The Huppert Prize will be essential to the growth of our project and the empowerment of community members in healthcare.
Digital Care Navigation for People with Opioid Use Disorder—Road to Care
Recipients: Maia Fefer, medical student, and Rachel Odillia, nursing student
Advisor: Kavita Babu, MD, Professor of Emergency Medicine
Although emergency room visits for near-fatal overdoses and emergency medical calls for opioid-related complaints declined, Worcester County continued to be deeply affected by the opioid crisis in 2020, with 280 associated deaths to opioids. With fewer emergency department visits, clinicians have not had as many opportunities to offer and deliver in-hospital resources to patients with opioid use disorders. The Road to Care program is a mobile service that provides addiction treatment and primary care services to people experiencing homelessness and substance abuse disorders in Greater Worcester County.
"I am thrilled to use the support of the Mick Huppert Prize Committee and the scholarship money to assess the barriers that the population experiencing homelessness and opioid use disorder encounters in the use of digital resources and hopefully alleviate this digital divide that stands in the way of their care and recovery," Fefer said.
Welcoming Resettled Afghan Families to Worcester Through Youth Mentoring and Resource Matching
Winners: Medical students Vanessa Avalone and Nathan Yingling
Advisor: Payal Modi, MD, MPH, Assistant Professor of Emergency Medicine
The city of Worcester has hosted refugees from Liberia, Somalia, Vietnamese, Iraqis, Burmese and more recently about 250 Afghan refugees. The Worcester Refugee Assistance Project, or WRAP, has partnered with UMass Chan Medical School students for tutoring, youth group mentoring and English skills.
Avalone and Yingling plan to recruit a cohort of UMass Chan students to engage with families, build relationships, and provide social support.
"I feel privileged to be a part of the incredible work that WRAP is doing at Worcester, and I'm excited to involve more UMass Chan students in this work," Yingling said.
A student-run care navigation program at Worcester Asylum Clinic
Winners: Medical students Read Allen and Sabine Shaughnessy
Advisor: Payal Modi, MD, MPH, Assistant Professor of Emergency Medicine
Asylum seekers may undergo a forensic evaluation that assesses how consistent the asylum seeker's physical and psychological scarring is with the narrative the asylum provided for their trial. Worcester Asylum Clinic acts as a liaison between immigration attorneys and trained medical assessors, coordinates the performance of forensic assessments, and provides trained nursing and medical students to write and assist assessments . This project highlights the importance of understanding the difference between asylum seekers and refugees, as different legal statuses affect the resources available to each.
Allen and Shaughnessy plan to create a community of volunteers who can ensure that comprehensive, trauma-informed, and sustainable longitudinal support is provided to clients with needs outside of their asylum assessment.
"It's a huge honor to receive the Mick Huppert Award," said Allen. "We believe the Care Navigation program will transform the way we are able to serve clients and enable a more humanistic approach to the critically important human rights work that takes place at the Asylum Clinic. "
A Pathway to Pediatric Health Care in Worcester: Assessing Massachusetts Children's Health Insurance Program Enrollment Success and Primary Care Provider Success After Referral to the Worcester Free Care Collaborative
Recipients: medical students Danielle Heims-Waldron and Addison Ward and nursing student David Runyan
Advisor: Arvin Garg, MD, MPH, Professor of Pediatrics
Each year, more than 1,000 children visit Worcester Free Care Collaborative (WFCC) medical programs for care, many of whom require physical exams and vaccinations to meet public school entrance requirements. While all children under the age of 18 are entitled to health insurance in Massachusetts, Heims-Waldron, Runyan, and Ward say many children seen through the WFCC program do not have health insurance or a provider. established primary care. UMass Chan students will conduct a study to evaluate the effectiveness of referral services by measuring whether parents were able to access insurance six months after a visit.
"We all chose to work with WFCC because we believe healthcare is a human right and that regardless of background or circumstance, everyone deserves quality medical care regardless of cost," the group said. "We are honored to receive this award, as it gives us the opportunity to understand and learn from the experiences of former WFCC pediatric patients. We hope our work will identify ways to improve access to insurance and primary care for children in the Worcester area. We believe this study is an important step towards improving pediatric care.
Current articles related to UMass Chan:
UMMS Students Receive Mick Huppert Community Health Scholar Awards for Addressing Community Health
Students Use Huppert Community Health Scholar Award to Advance Cape Cod Health Services Project
Medical students named first Mick Huppert Community Health Fellows