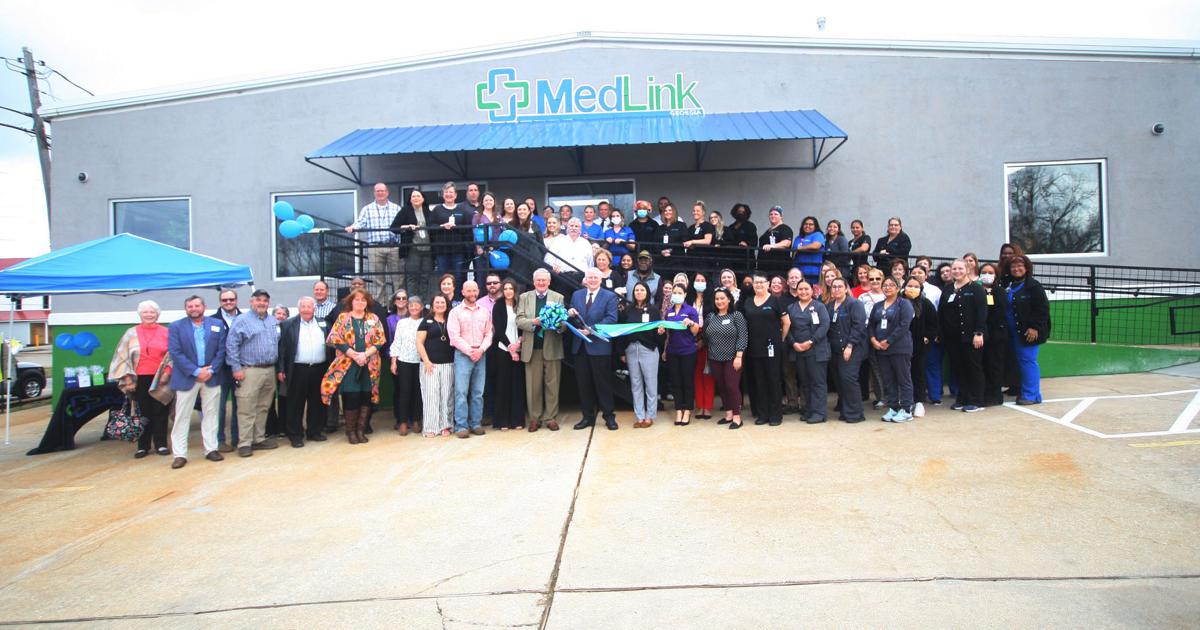 Opening of a new community health center in Danielsville | News
Madison County now has another community health center.
Medlink Georgia opened its second facility in the county, holding a groundbreaking ceremony in Courthouse Square on Tuesday for its new center, which has been renovated and covered in murals by Color the World Bright of Athens, a group primarily made up of University of Georgia students and alumni guided by Professor Joseph Norman.
Medlink already has an office at 11 Charlie Morris Road in Colbert near the highway. 72.
The new Danielsville office at 380 General Daniel Avenue offers pediatric services, family dental services and behavioral health services.
"Thank you for what you do for our community," said Anna Strickland, Director of the Chamber of Commerce, during the ribbon-cutting ceremony. "One of the challenges that rural communities face is access to healthcare and we are delighted that Medlink is providing valuable resources to our residents.
Dave Ward, CEO of Medlink, said "this day has been a long time coming." "For those who walked through the building multiple times during construction and renovation, the transformation has come a long way," he said. "We are excited to expand into Madison County. We are your community health center. Medlink Georgia is yours. We are the public health center. So it's fantastic that we can grow on this side of the county. Of course, Colbert continues to grow, and we have surpassed him as well. We are therefore very fortunate to have the opportunity to acquire the building, renovate it and have another presence in Madison County. Last year we served more than 51,000 patients in northeast Georgia.
Ward said there is a community health center movement in the country which he strongly supports and defends. He said the center provides quality care regardless of socioeconomic status.
"I think you see it in the facilities we provide and the wonderful providers we have on staff," he said.
MedLink accepts most insurance, Medicare, Medicaid, and offers a rolling fee scale for those who are uninsured or underinsured.