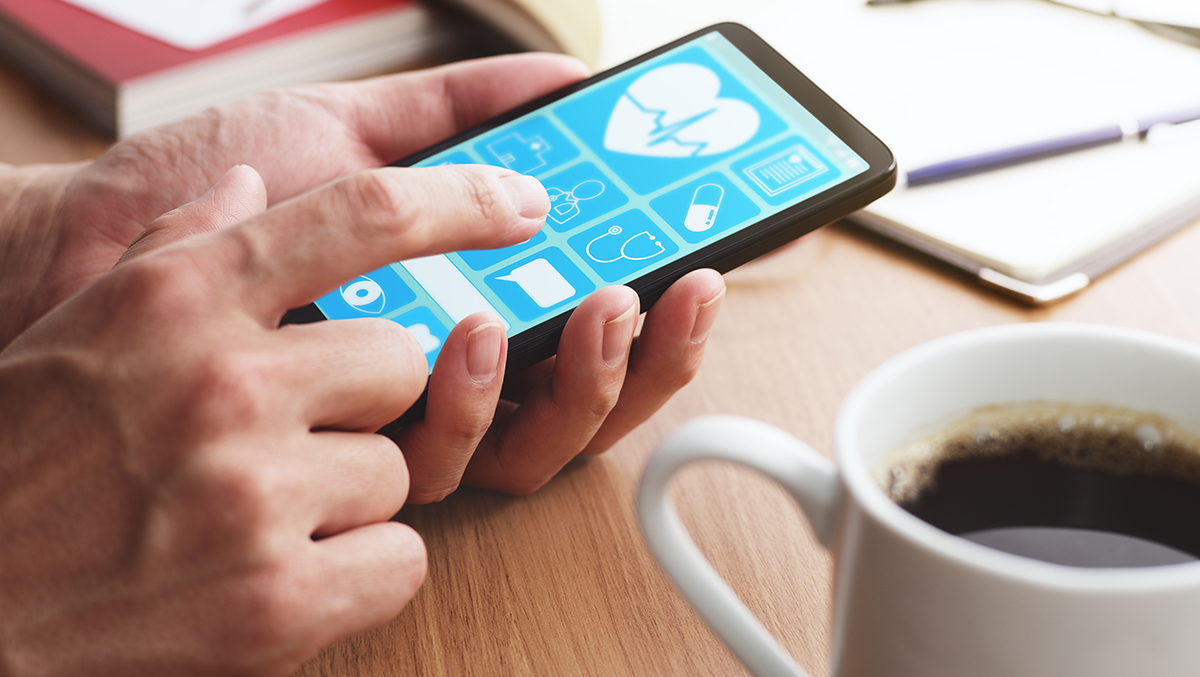 Patient-Centered Design EnACT in Digital Health Development –
A new how-to guide walks digital health entrepreneurs through the patient and public engagement and engagement process.
Digital transformation could revolutionize healthcare, making populations happier and healthier, but only if the solutions are designed and deployed with patients at their heart.
That's why a recently published, evidence-based guide for digital innovators, from Academic Health Science Networks (AHSN), Plymouth University and Boehringer Ingelheim, aims to take the conversation of 'why' how".
How to engage and engage patients for free with NHS buyers in digital health technology innovation provides healthcare entrepreneurs and innovators with a practical framework to develop and co-create digital solutions with patients and the public.
Richard Stubbs, ASHN Network Vice President and CEO of Yorkshire and Humber ASHS, told pharmaphorum that while digital has the potential to address many of the challenges facing healthcare systems around the world, it will only succeed if he is patient.– central.
"The healthcare industry still has a long way to go to really explore the benefits of digital. But we can't do that unless we have the same user– centered design that we see in other industries," he said, adding that there has been an "explosion" of digital health initiatives in recent years.
Over 300,000 healthcare apps are currently available in the UK alone, yet only six in ten innovators consult patients before developing their technology.
"If we don't design our services around the needs of our patients, we're not going to meet all the requirements of what our population needs. This is just as true for digital technologies and transformational patient journeys as it is for traditional services," Stubbs said.
"But a lot of the infrastructure we have in place – the regulatory framework and the way we've built things in the past – needs to be adapted to the exploit the rhythm of digital.
"That's why we need guides like this, which are built from the ground up with digital at the core, rather than just trying to add digital into current frameworks."
Move the conversation
The importance of patient and public involvement and involvement (PPIE) has been well documented, but there has been, to date, a lack of practical guidance on how to implement and manage meaningful processes.
Says Stubbs: "We can talk about the rationale and the business case or the value proposition of why patient-centered design is important.
"But we have to remember that a lot of the entrepreneurs who come into this space come from a digital background, not a healthcare background, or they're small.– at– medium– CutD businesses or healthcare professionals working alone. They need someone to guide them through these critical stages, especially in the early stages of innovation and design, to ensure they have the patient on their side. at every step of the way."
There is a business as well as a humanistic element to this, he continued. "Of course, innovation that is built with patients at heart is innovation that will be adopted and spread. That's what excites the people who enter this space: they want to transform the lives of patients.
"The more people see this as something that should drive their business, the better the digital transformation will be for our patients. It's better for the NHS, which is better for everyone.
Evidence-based approach
The development of the guide, which Stubbs said would continue to evolve over time, was a collaborative effort between Boehringer Ingelheim, AHSN, and the University of Plymouth.
The systematic review of the university, Meaningful patient and public involvement in digital health innovation, implementation and evaluation, provided the academic basis. A Delphi study and a series of roundtables and workshops then brought together a diverse set of stakeholders to build on this work.
"It's not something that was developed in isolation," Stubbs said. "I think we can absolutely say that it has received input from all parts of the ecosystem that one would expect to be influential in making sure we push all the right buttons.
Enact
The result was the EnACT principles (Engagement, Recognition, Communication, Trust and Transparency), as set out in the guide:
Engage: Involve people from the start and throughout.

Recognize: Discuss and collaboratively agree intellectual property (IP) rights upfront.

Communicate: Develop a feedback loop.
Trust and Transparency: Provide assurances and clear information about patient privacy, data privacy

,

and security.
A free and invaluable resource
Asked what differentiates this project from what came before it, Stubbs pointed to its practical application.
"There is a tremendous amount of literature and excellent case studies on the impact of PPEI on the design, development and, at the end of the day, use. But we needed something that would be the digital equivalent of a well-honed resource: a model that advises people every step of the way," he said.
"It's about making sure people don't miss any of the essential PPIE steps, but we also need to make sure people aren't wasting their time and resources doing things that aren't necessary."
Stubbs and the rest of the team hope the guide, which is free to download and use, will help set standards that put patients firmly at the center of digital transformation.
"The more people see this as something that should drive their business, the better the digital transformation will be for our patients. It's better for the NHS, which is better for everyone," he told pharmaphorum.
To download the free guide, Click here
About the Author
Amanda Barrell is a freelance health and medical education journalist, editor, and writer. She has worked on projects for the pharmaceutical industry, charities and agencies, and has written extensively for patients, healthcare professionals and the public.