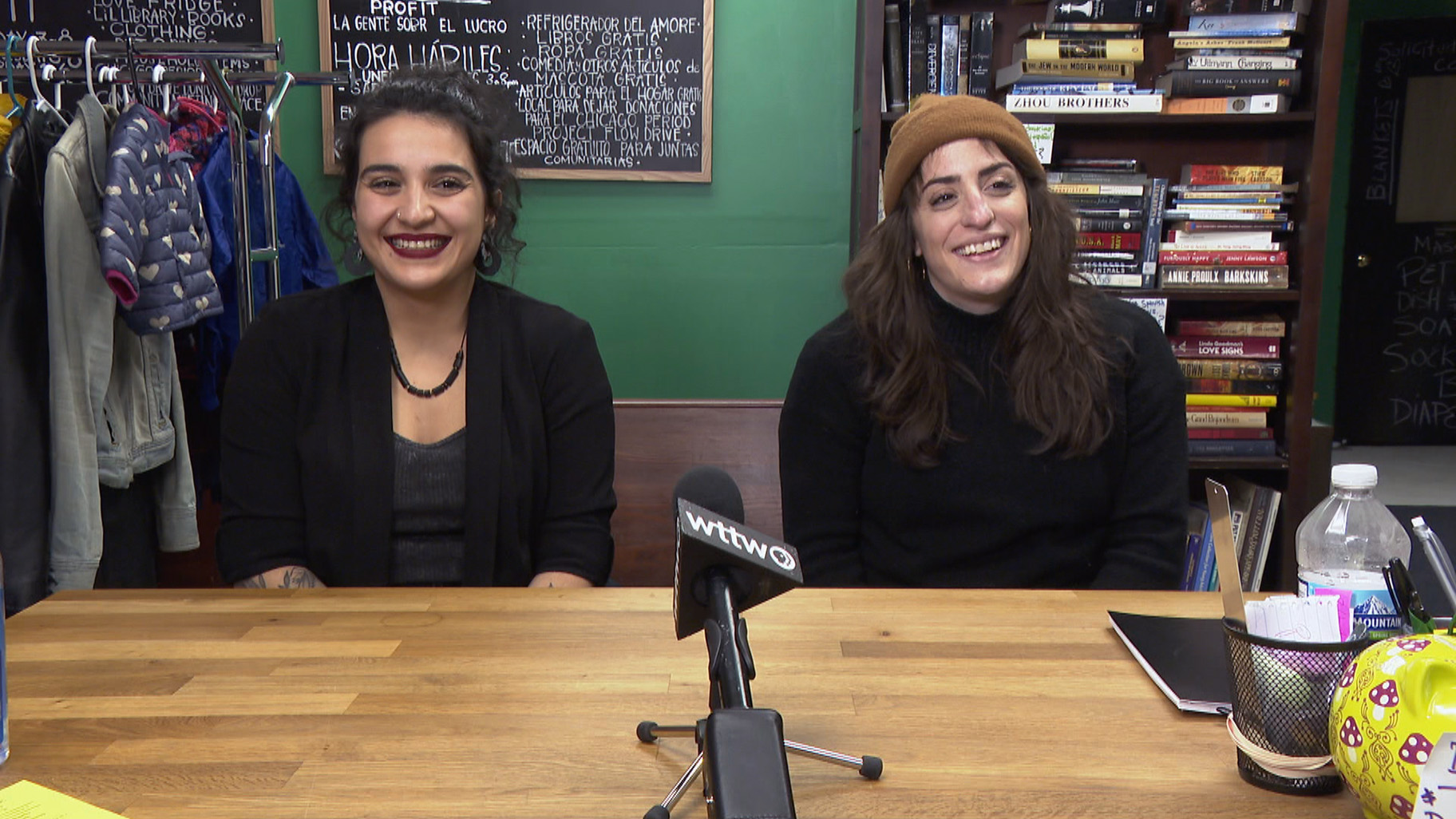 -profit offers mental health resources to hospitality workers | Latin Voice | Chicago News
In Chicago and other cities across the country, Latino workers are the backbone of the restaurant industry, and the pandemic has had a disproportionate effect on the physical, emotional and financial health of restaurant workers.
Three years ago, a group of hospitality workers started a nonprofit aimed at connecting struggling hospitality workers to mental health care. The founders of Support Staff, both experienced in the hospitality industry, say they fill a need that has gone unaddressed for far too long.
"I think it's an industry where people take better care of their guests than themselves," says co-founder Kristina Magro. "You can have the majority of people who are great with you, but it's those 10% of negative experiences that, over a year, five years, 10 years, really affect you."
"So many times we're told that whatever you're going through in your life, leave it at the door when you walk in, just put your face on," adds co-founder Mony Bunni. "It weighs on your emotions."
They started support staff in 2018 with mental health as their primary focus. Workers seeking mental health care can request a consultation with their therapy services manager, who will then help connect the worker to affordable therapy resources.
The organization also hosts two podcasts, including a series called "Bite Size."
"It's a psycho-educational mini-series that breaks down, like, what mental health is, emotional labor, stress, coping mechanisms, things like that," Bunni said.
When the pandemic took its toll on the restaurant industry, they launched the Comp Tab Relief Fund to provide direct cash support to workers in need.
"A lot of people were risking their lives without health insurance and on top of that, not [getting] proper care or long hours or [being] dehumanized by the general public," Magro said.
They also opened a storefront in Humboldt Park called People/Profit offering free clothing, food and other resources to anyone in need.
"People Over Profit addresses some of these things that affect your mental health, and it's your livelihood, it's your clothes, it's your food. We're just trying to pull together the resources that we have to somehow mitigate sort some of that stress.
"What 2020 has really revealed is that we have to support each other," Bunni said. "We have to take care of each other."
---