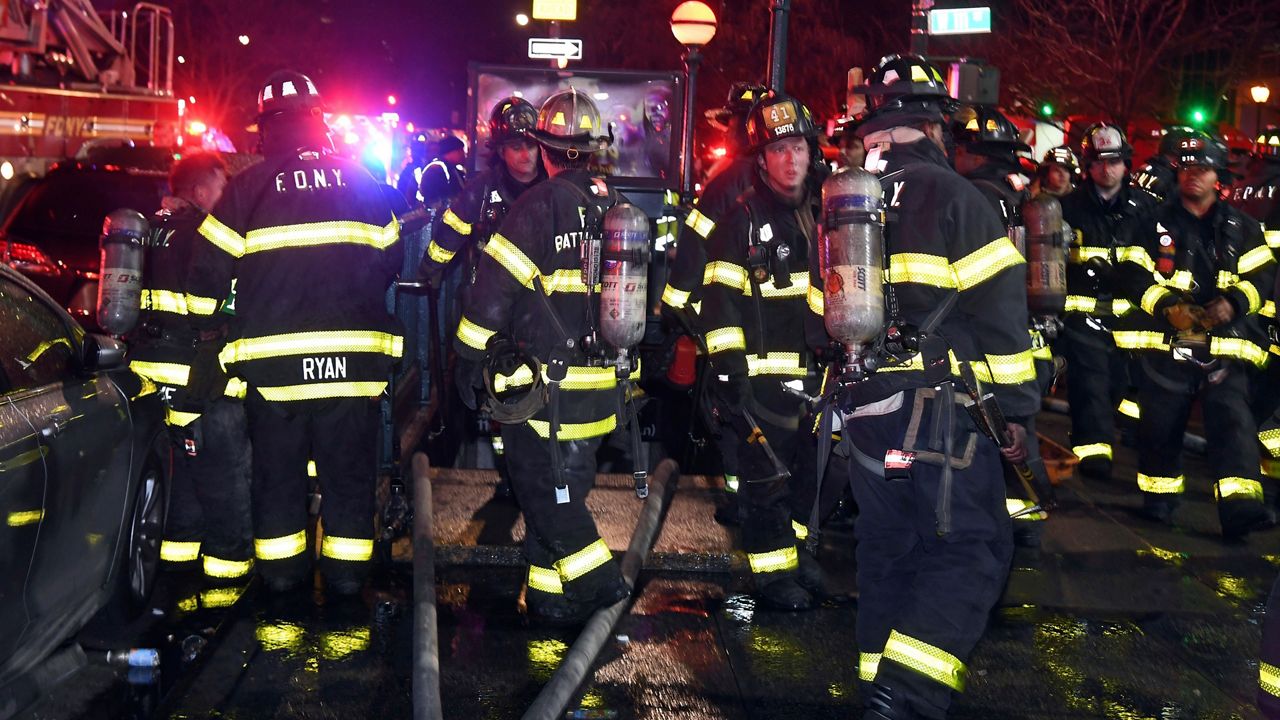 Push expands to expand mental health resources for first responders
At the state level, ideas for improving mental health resources and well-being for first responders are taking shape after a legislative package to help veterans and first responders with mental health treatment failed. not advanced this session.
The state sheriffs association recently received a $100,000 grant to use the AT&T FirstNet Health and Wellness Coalition, an online portal to access several professional mental health resources. to treat members' PTSD and other mental health issues.
"We're trying to get the message out to all of our employees that we understand it's part of the job ⁠ – that you may well have mental issues or PTSD, and we want to help you through that," the executive director said. of the Sheriff's Association. Peter Kehoe. "It's okay to disagree, because it's part of your job."
Law enforcement, firefighters, emergency medical personnel and caregivers are often the first witnesses to a traumatic scene or dangerous situation. With the work comes an increased likelihood of their own trauma and mental health issues. Many of them are veterans who are experiencing worsening effects on their mental well-being since their military service.
The Substance Abuse and Mental Health Services Administration estimates that at least 30% of first responders suffer from behavioral disorders such as depression and PTSD. According to the US Centers for Disease Control & Prevention, law enforcement officers and firefighters are more likely to die by suicide.
Kehoe says the program is key to dismantling a decades-old stigma about discussing and treating mental health with first responders.
"In law enforcement and emergency response…people want to be known as macho and they don't want to admit they don't feel well," he said. "There's a fear that it could affect their careers, or that their bosses won't promote them or that their colleagues won't want to deal with them because they think they have mental issues.
"…They are beginning to realize that they can help."
In May, Governor Kathy Hochul signed legislation to provide addiction and mental health services training to firefighters and emergency medical services personnel in parts of the state with crisis stabilization centers. .
But lawmakers want those efforts to go further.
Assemblyman Jake Ashby continues to lead an effort to create similar programs at the state level for veterans, first responders and their families.
"The goal with the emphasis I have with these programs is to help people who don't have the support to help them improve and find their way," he said Wednesday. "…I hope he gains ground."
First responder insurance often lacks mental health coverage or treatment for PTSD.
Ashby, a US Army Reserve captain who has toured Iraq and Afghanistan, first introduced legislation this session to create sick leave for first responders diagnosed with PTSD; establish a peer-to-peer mental health support program for frontline healthcare workers and first responders with depression, anxiety or PTSD; and a tax-free savings account to cover health care costs for some veterans.
The mental health peer support program would be modeled on the success of the Joseph P. Dwyer program for veterans.
But, of course, these proposals would have a cost.
Ashby plans to push for the policies to be funded in the upcoming state budget negotiations or work to advance the bills through the normal legislative process.
"Our previous governor used to say, 'Budgets are about priorities,'" the MP said. "I can't think of too many other priorities that would be more important than this and trying to take care of those who take care of us."
More support is needed from legislators to determine the details of costs and how to implement the new programs.
Ashby will continue to work with his majority colleagues to champion the legislation and prioritize its passage next year.
First responders have suffered from growing staff shortages, particularly amid long-term burnout during the COVID-19 pandemic.
"It's a great way to show them that 'Hey, you might feel like this, but we want to help you get back, we want to help you find your way and here's how,'" the MP said.
Ashby is running for the new 43rd Senate District in November and has said he hopes he will be more successful in advancing his legislation if elected to the upper house.
Other bills aimed at helping first responders who have not advanced this session include establishing a statewide green alert system for service members who are missing and suffering from a mental illness and chose to join the system, creating an emergency fire protection reimbursement account for state volunteer firefighters, and creating leave of absence for military spouses.
All bills died in committee. Some continue to lack counterparts in the State Senate.