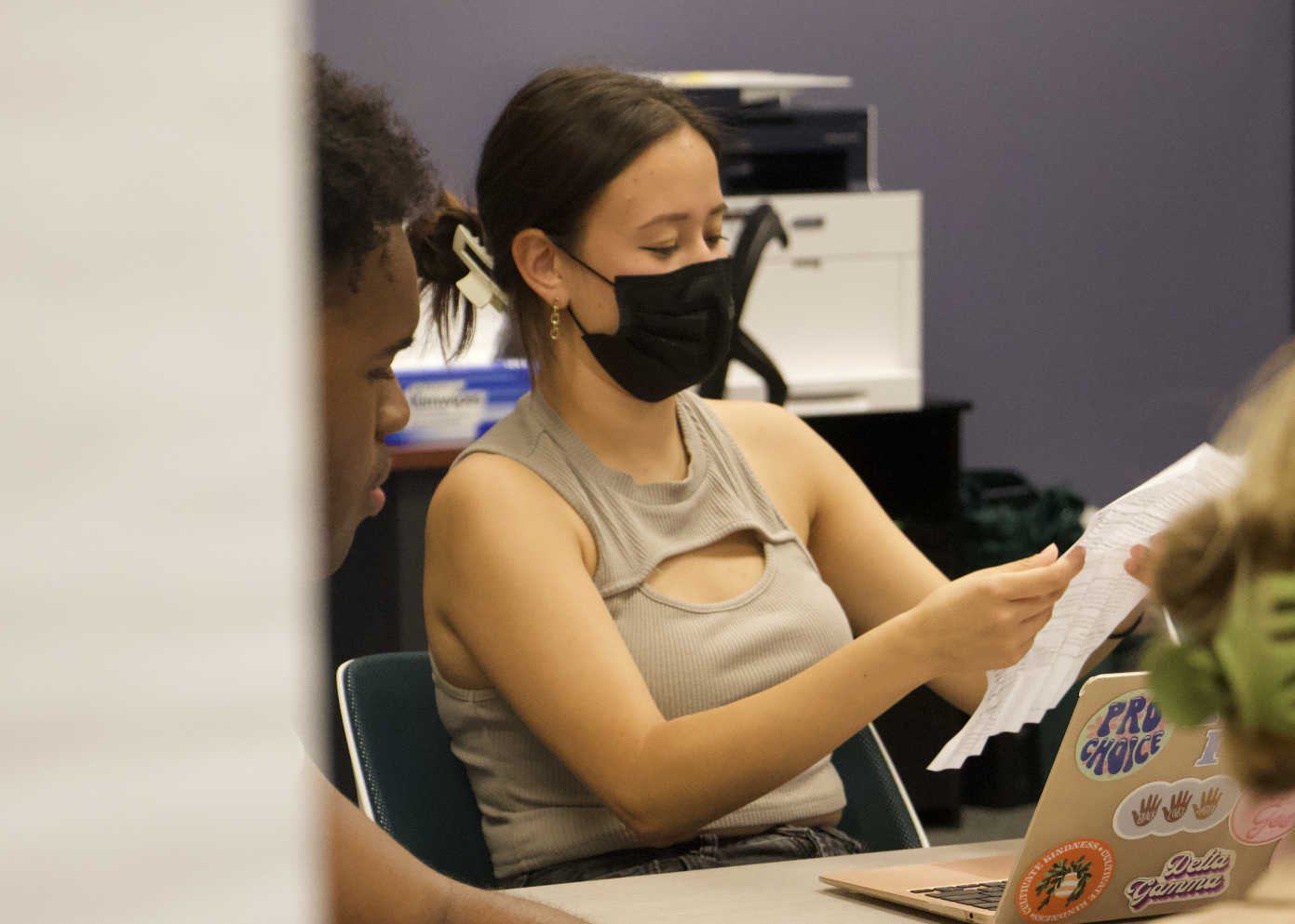 SA Passes Sexual Health Resource Grant Act After Public Comment, Introduces New Bill
On Tuesday, September 13, the College of William & Mary Student Assembly passed three bills and introduced one bill. Notable public comments shared a window into an ongoing debate on campus.
Upcoming Election Update
SA elections to fill the four Senator positions from the Class of 2026 and one President position from the Class of 2026, as well as two Senator positions from the Class of 2023 and one from the Class of 2024, will take place on September 29. .
The election class of 2026 is likely to be a packed race, with more than 15 freshmen attending the first candidate briefing and others attending the following ones. Several juniors and seniors also attended the briefings, suggesting the higher class races could also be competitive.
Sources say campaign violations have already taken place before the prospecting period. Candidates cannot begin campaigning until the officially sanctioned campaign period begins on September 17.
Public Comment
Several students shared their views on the Sexual Health Resource Grant Act sponsored by Class President Mia Tilman '24. The law allocates up to $3,375 from SA reserves to continue previous emergency contraception and pregnancy testing grants from the Student Health Center. Specifically, the bill covers the cost of 75 pregnancy tests and subsidizes 200 doses of emergency contraception (Levonorgestrel or Plan B), reducing their cost to students from $20 to $5.
During the public comment period, Tribe for Life President Skylar Culbertson '23, expressed concern about subsidizing Plan B and suggested subsidizing different types of contraceptives instead.
"Every human being deserves the right to life, and as a college we shouldn't offer students a plan B…that can potentially take a human life," Culbertson said.
Becca Gaylin '23, president of Vox: Planned Parenthood Generation Action, also wrote a statement which was read by Senate Speaker Eugene Lee '23.
"Emergency contraceptives and pregnancy tests are crucial for students, many of whom may be starting to explore sex and sexuality in college. Accidents happen, especially for college students," it reads. in his press release.
His statement also called on the Student Health Center to replace its brand of emergency contraceptive pill, E-Contra One Step, with Ella because the former doesn't always work effectively for those weighing more than 150 pounds.
new business
Senator Shaunna Scott 23 introduced the William & Mary REAL Chat & Chew Act. Bill aims to partner with Howard University for a two-day program called REAL (Road to Excellence for Aspiring Lawyers) to raise awareness of the Lemon Legal Scholars Program, a Marshall-Wythe Law School initiative that supports distinguished HBCU students interested in a career in law. The bill states that 15 Howard students will be chosen on a first-come, first-served basis to tour the College and meet with law school leaders to learn more about the scholarship program. With Howard University student senate covering $12,000 in accommodation and transportation and law school covering most food expenses, Bill seeks $200 for pizza and drinks at event Cat & Chew.
"This could be a great way for us as the Senate to show our support for Howard University because they have given so much money for them to come here, and at the same time give back to our student body" , Scott said.
Law School Senator Brendan Clark '24 also helped plan the initiative over the summer and shared the law school's perspective.
"I am delighted to present this and I have presented it to the administration of the law school who also spend a lot of money and time on it, so it will be a very well organized and orchestrated program … it is a priority platform for dean and it's something that's high on his agenda," Clark said.
Both senators expressed optimism that the program will continue in the coming years and expand to other HBCUs.
old case
In a unanimous vote, SA passed the Make OBAC More Efficient Act, sponsored by Senate President Eugene Lee '23 and Senator Matthew Hwang '25. The act changed the language in the SA code to reduce the number of people needed to quorum for OBAC meetings as there were difficulties in achieving quorum over the summer.
SA unanimously passed the Tribe Spirit Act, sponsored by Senator Daniel Bess '24, which allocates up to $2,500 from SA reserves to be used for the purchase of t-shirts to be sold at reunions and the family weekend.
Senator Morgan Brittain voted in favor of the bill, but added a disclaimer warning against further use of SA reserves for t-shirts ahead of the vote.
"I'm going to vote for this bill, I don't hate the spirit, however, I think for next year, maybe we should consider another avenue as a SA fundraiser because this fundraiser fund based on t-shirts is not an opportunity that most student organizations have available through student activity fees," Brittain said.
Finally, SA passed the Sexual Health Resource Grant Act which allocates up to $3,375 from SA reserves to continue previous emergency contraception and pregnancy testing grants provided by the SA. Student Health Center.
The vote followed a discussion on how to publicize the grant and the information included with the drugs dispensed by the Student Health Center, as well as earlier public comments sharing student feedback on the bill.
Management Updates
During his leadership update, SA President John Cho '23 said he has raised student concerns with administrators regarding the management of COVID-19 cases, lack of housing in quarantine as well as meals on campus.
Chief of Staff Owen Williams '23 also explained why the administration did not continue its Covid-19 scorecard in the new semester.
"At the end of last semester, the administration was getting a strong indication … that those numbers on the dashboard at the end of last semester were inaccurate just because people weren't reporting rapid tests, so even if there's had a case management system with the dashboard coming back, it's likely these numbers wouldn't be an accurate representation of the Covid situation on campus," Williams said.
Cho also encouraged senators to participate in the upcoming Williamsburg City Council elections.
"The Student Assembly is non-partisan and we are not authorized to formally endorse any single candidate," Cho said. "Our job is to ensure that every student receives the information they need to vote wisely."
The election of the municipal council will take place on November 8.
Cho added that SA will host a public forum on Oct. 19 at 6 p.m. in the Commonwealth Auditorium featuring the four candidates vying for city council, an opportunity for students to learn more about the platforms of each candidate.
Also at this week's meeting:
The position of executive branch representative to the Council on Graduate Studies was filled by Senator Stephanie Hilaire MBA after being the only candidate.

Lee encouraged senators not to endorse candidates in the upcoming South African elections, while noting that they have the right to do so.