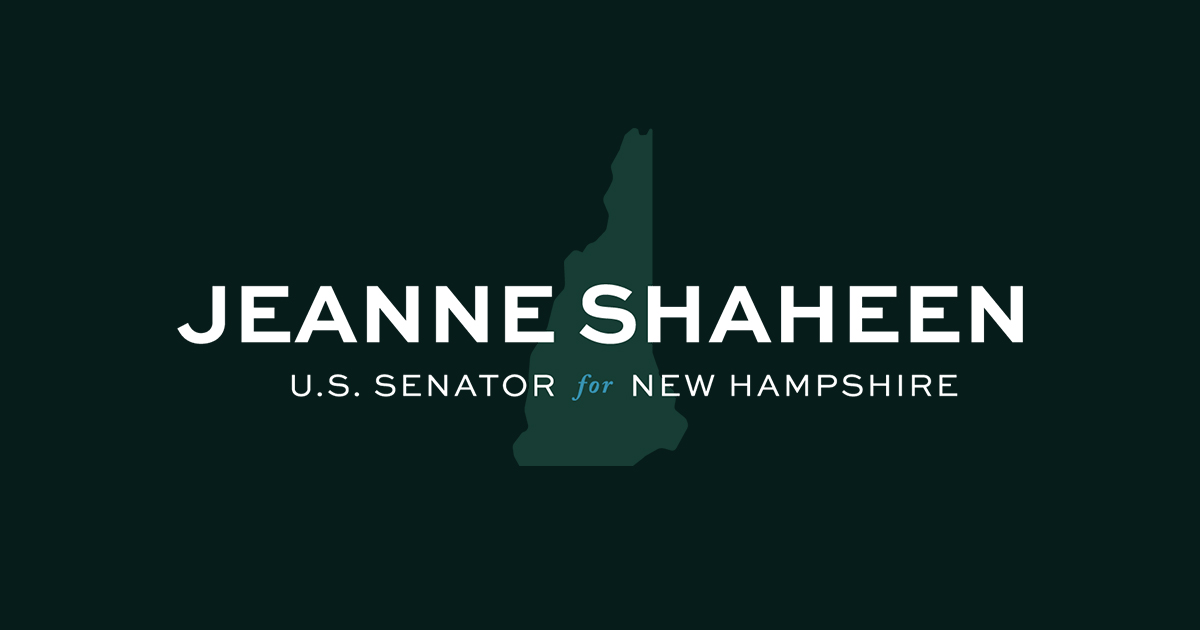 Shaheen joins legislation to increase mental health resources in schools as Surgeon General raises alarm over crisis
December 11, 2021
(Washington, DC) – U.S. Senator Jeanne Shaheen (D-NH) joined Senator Jeff Merkley (D-OR) to present the Guidance in Elementary and Secondary Schools Actlegislation that would dramatically increase the availability of mental health resources in US public schools.
Mental illness affects one in five – 20% – of young Americans, and just this week the US Surgeon General, Dr. Vivek Murthy, released a new Surgeon General's Advisory highlighting the urgent and critical need to deal with the country's heightened youth mental health crisis. by the COVID-19 pandemic. The bicameral legislation will place additional mental health providers in elementary and secondary schools across America.
"The pandemic has placed unprecedented pressure on children across the country, forcing them to adapt to difficult virtual learning and isolation during the formative years," said Senator Shaheen. "Social and emotional support is key to ensuring our students' success, especially as they struggle with the unfamiliarity of returning to school. I am proud to support this effort to invest in psychologists, social workers and counselors in schools to create safe and healthy environments for students. »
the Guidance in Elementary and Secondary Schools Act establish five-year renewable grant programs for elementary and secondary schools to hire additional mental health professionals in schools. A copy of the legislation can be found here.
Shaheen is a Senate leader working to shed light on the mental health crisis during the pandemic. Over the summer, she visited the Greater Manchester Mental Health Center to discuss the needs and challenges facing the region as it deals with the mental health crisis. She also hosted a virtual chat with New Hampshire stakeholders and advocates to discuss the youth and adolescent mental health epidemic facing the state. To highlight the need to address adolescent mental health challenges, Shaheen invited Maureen O'Dea, President of the New Hampshire School Counselors Association and School Counselor Director at Londonderry High School, as a virtual guest at the joint keynote of the President Biden in Congress. Shaheen has fought to secure funding for mental health and addictions services during the pandemic, including $4.25 billion in funding through emergency COVID relief legislation in December and near $4 billion through the US bailout. Additionally, she introduced the National ACERT Grant Program Authorization Actthat would provide federal resources to communities to address negative childhood experiences associated with exposure to trauma.
###
---
---
Next article Previous article