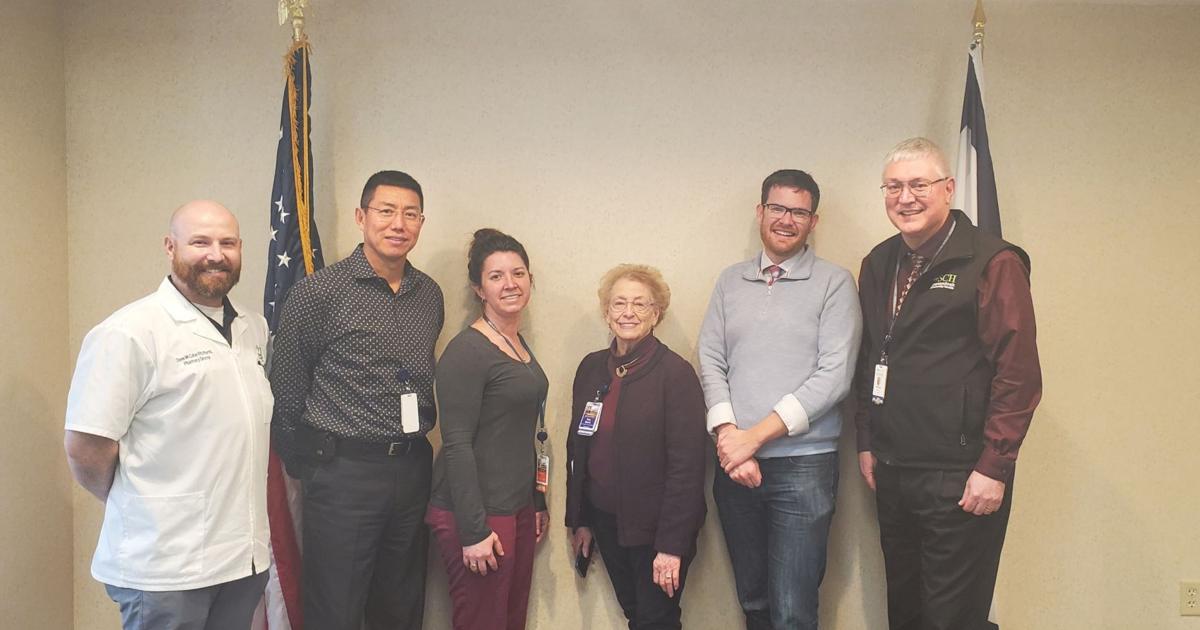 Shenandoah Community Health Receives Grant to Help Treat Hepatitis C | Journal-news
MARTINSBURG – Shenandoah Community Health recently received a major grant to implement hepatitis C treatment. The community education grant will provide SCH with the ability to respond to related crises including the COVID-19 pandemic , viral hepatitis, HIV/AIDS, mental health and substance use disorders.
"This will support the SCH in responding to the needs of hepatitis C patients who need treatment," said Tina Burns, director of resource development at the SCH.
The implementation of the hepatitis C treatment program is driven by the limited access to specialist treatment providers in the region.
"Shenandoah Community Health is moving hepatitis C treatment into the primary care setting, and it will engage medically vulnerable patients in a one-stop medical home support environment," Burns said. "Two CHS providers are participating in the WV Hepatitis Academic Mentorship Partnership (WVHAMP) to screen, diagnose, offer a cure, and follow up patients with chronic hepatitis C."
The project contributes to the CHS mission to "reduce barriers to care and ensure access to a full range of coordinated health care and wellness services".
Key personnel for program implementation at CHS include Melissa Welch, Project Manager and Family Nurse Practitioner; Mark Rugarber, FNP-C Primary Care; Stephen McCahan, director of pharmacy; and Katherine Tobin, Registered Nurse and Director of Special Populations and HIV/AIDS.
"This (program) is important to me because we treat these patients every day," Welch said. "Since it's mainly our clientele, it will help turn the page because it's a cure, it's not an inhibitor. That's the big thing for us. Our goal is not just to help our clientele here in Shenandoah, it's to bring in more people from the community and help the community. Call us, come and chat.
Tobin said the only thing she wants to achieve in the community is that there is a cure for hepatitis C.
She added that it is recommended that every baby boomer get a one-time test for hepatitis C.
"By saying you can be treated and cured, it might make people more aware and think, 'Well, maybe I should find out and nip it in the bud now,' as opposed to, 'When I am sick and find," Tobin added.
So far, 26 patients are registered to start treatment within the next one to three months with SCH according to Welch. She said the number is increasing every day.
"Hopefully by next month we can start opening it up to the general public," Welch said, explaining that right now the program is for SCH patients.
She added that the average duration of treatment is 8 to 12 months.
"Most people don't understand it's a cure, but when they realize it's a cure and not a suppressant, they get really excited," Welch said. .
The intention of the project is to provide additional support that will expand the reach of a planned special purpose clinic, focusing on vulnerable SCH patient populations, according to Burns.
"The aim is to focus on identifying patients with hepatitis C with screening, diagnosis, follow-up care and access to curative treatment provided in primary care settings rather than as specialized treatment; integrating patients participating in the existing HIV/AIDS program and SUD patient services into the clinic project; reducing illness through health education and care coordination and involving vulnerable patients in routine care , testing, vaccinations and a range of SCH support services," said Burns.
The specialty clinic will include cross-departmental participation from primary care, pharmacy, behavioral health, laboratory, HIV/AIDS/special populations; receive referrals from Behavioral Health and Women's Health; and include care coordination support services, medical interpreters, and COVID testing and vaccinations.
Other organizations involved in the SCH Special Purpose Clinic project include the West Virginia Hepatitis Academic Mentorship Partnership (WVHAMP); Research Electronic Data Capture (REDCap), a secure web application maintained on servers in the data center operated by the WV Clinical and Translational Science Institute; and the West Virginia Institute of Clinical and Translational Sciences Project ECHO Program (WVCTSI ECHO Project).
For more information, contact Shenandoah Community Health at 304-263-4999.