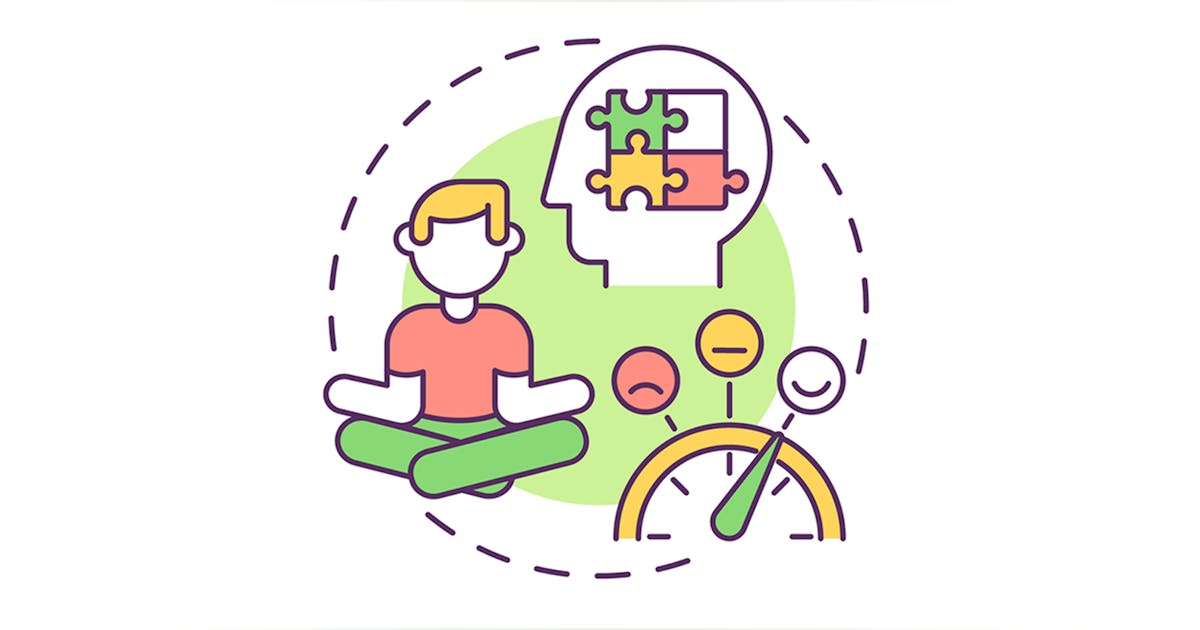 Too many companies lack mental health resources
By now, you've no doubt seen news stories about the mental health challenges Americans have faced after years of pandemic response, economic dislocation, and partisan political strife. Many HR professionals have access to the tools they need to combat these emotional fallout at work, but a significant number don't believe they have the resources to adequately address the issue.
This was revealed by a survey of more than 3,400 human resources professionals, across a variety of US industries, in organizations with 10 or more employees. The research was organized by the Society for Human Resource Management (SHRM) Foundation with support from Otsuka Pharmaceutical Co.
Tens of millions of American workers suffer from mental health issues and are less productive because of it, flooding organizations with a wide range of new challenges, the SHRM Foundation has found. "Mental health issues such as burnout and stress hinder short-term productivity and long-term business growth," the organization states.
About one in five (21%) of survey respondents working for organizations that do not provide mental health benefits say their organizations lack the resources to deal with mental health, while 21% of respondents think there is too costly to act. However, 94% of respondents believe that by providing mental health resources, organizations can improve the overall health of their employees.
Additionally, 86% believe providing mental health resources can increase employee retention, and 72% say they believe these resources attract new talent, while 88% of respondents believe providing Mental health resources can increase productivity, and 78% say these resources can increase an organization's return on the investment it has made.
This clearly shows that the lack of resources does not mean that employers are unaware of the problem and unwilling to tackle it. "Fortunately for American workers, most organizations are not idle," the researchers say, adding that 73% of respondents said their organizations currently offer workplace mental health resources or plan to offer workplace mental health resources. such resources next year. In addition, 73% say they already have employee assistance programs (EAPs).
However, while mental health has become a priority for most organizations, it is not necessarily a top priority, SHRM points out. Less than a third of respondents (32%) to this survey say providing mental health resources is a "high priority" for their organization, while another 41% say it is a "medium priority".
"Clearly the need to establish mental health as a top priority within our organizations is critical," says Wendi Safstrom, President of the SHRM Foundation. "We must act now if we are to create a world of work that enables employers and employees to thrive and lead healthy and productive organizations.
The research report emphasizes that this need is acute. Of the nearly 53 million adults in the United States with mental illness, only 46% have accessed mental health services. "While workers need more support from their employers, they don't necessarily know who to turn to within their organizations," the researchers note.
Hiding in plain sight
"The solution," suggests the SHRM study, "hides in plain sight: the HR department. One of the problems is that too often workers with mental health issues don't know where to turn. HR professionals can play a vital role in retaining mental health resources, connecting workers with support, and educating people managers about supporting their people, which helps create a workplace culture. beneficial to mental health.
How serious is today's mental health problem? One survey respondent said, "Today's American workforce is a mental wreck on every level." Another HR professional said, "I believe there are mental health issues in most industries. The types of issues may vary, but all industries can be affected.
When you break down the survey results by sector, HR professionals in the health sector (61%) are the most likely to say their staff experience more mental health issues than other sectors, largely due to pandemic-induced stress at work.
Other sectors, such as the non-profit sector (47%), government/public administration/military (41%) and education (39%), say their employees are more likely to have mental health problems than other sectors.
Employers are heeding the warning that taking uninformed action may be inappropriate, the researchers say. Responses to the mental health crisis must be supported by regular evaluation, where employers monitor and measure the effectiveness of existing mental health resources in the workplace.
"That way they can adjust and reinforce those resources as needed," they observe. "Low-efficiency mental health resources provide little benefit to employees; their mere presence is not enough to combat a crisis.
However, when you do it right, for every $1 investment in mental health promotion, you can see a return of $3 to $5, according to the foundation. "At today's crossroads, the essential is at stake. The employer/employee relationship is at stake," says the SHRM Foundation.
To expand the range of resources available to employers and HR professionals, last year SHRM, the SHRM Foundation and Psych Hub created the Workplace Mental Health and Wellbeing initiative. It includes an eight-module course for professional development credit. It covers common mental health issues, substance use, suicide, safety planning, diversity and bias, and communication skills.
In describing the program, SHRM says it was started with the goal of eliminating mental health stigma in the workplace, fostering an organizational culture where mental health can be discussed openly, and helping organizations to develop a more comprehensive approach to employee well-being.