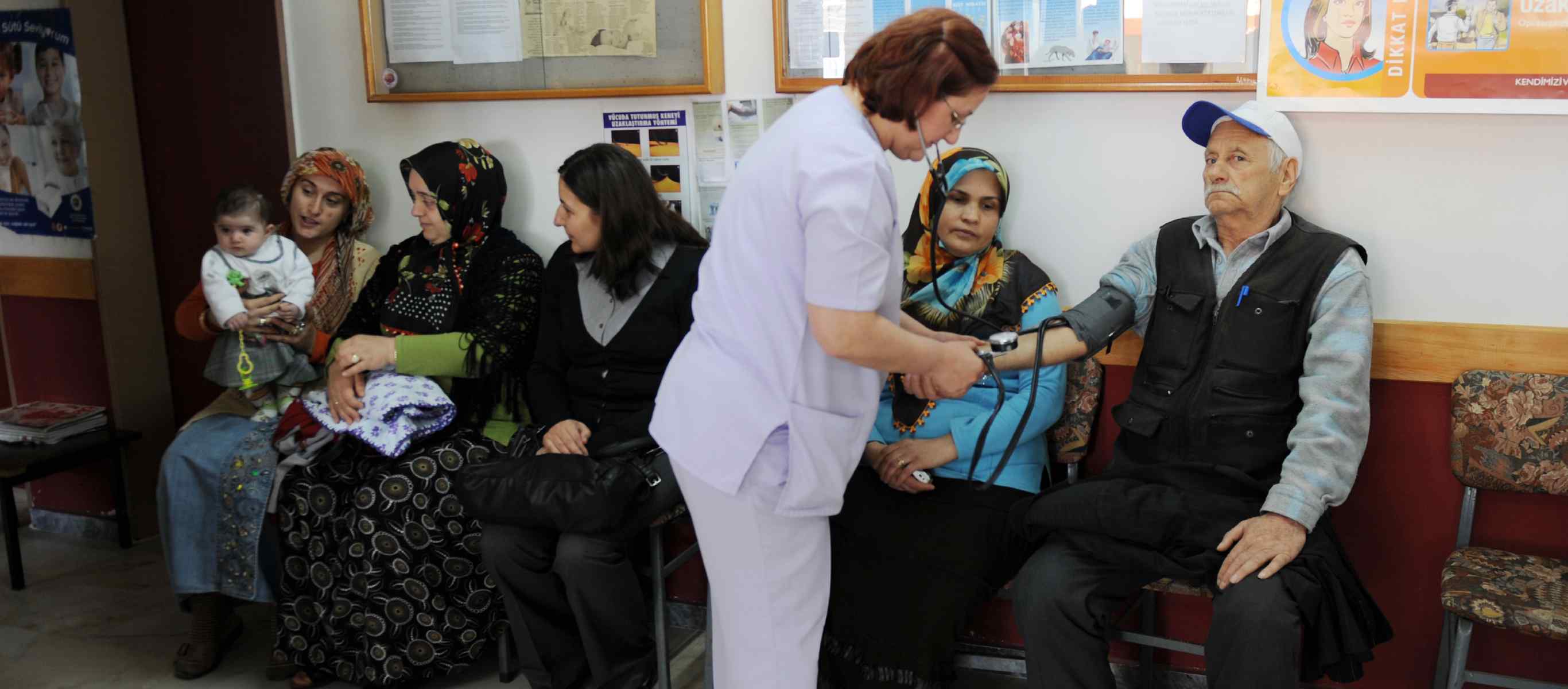 Using technology to make the most of community health needs assessments
CHRISTUS Health seeks to make a difference beyond hospital walls by using technology to understand the social determinants of health and the lived experiences of patients and staff.
As Vice President of Community Benefits System, Health Equity, Diversity and Inclusion at CHRISTUS Healthan international Catholic healthcare system headquartered in Irving, Texas, Marcos Pesquera sees technology as an inflection point in the health of its community and its employees.
And an innovative, system-wide community needs survey helps the health system leverage data to understand the needs, assets, and lived realities of patients and staff to accelerate progress on health equity.
The Centers for Medicare & Medicaid Services requires all nonprofit hospitals to do a Community Health Needs Assessment (CHNA) every three years. These hospitals then create community health improvement plans.
"This year we are in the middle of that process," Pesquera said.
Marcos Pesquera, system vice president of community benefits, health equity, diversity and inclusion at CHRISTUS Health. Photo courtesy of CHRISTUS Health.
The anonymous survey responses reveal realities to a degree that previous demographic data, painstakingly gathered from multiple sources, including focus groups, failed to illuminate, he says.
The survey collection and analysis process is facilitated by Metopio, a cloud-based data analytics platform that is capable of visualizing data layer visualizations, including survey responses, to highlight health disparities.
Six months later, the survey exceeded expectations, with 6,000 responses received in three phases, double the number of responses expected to date, Pesquera said.
By including employee voices in the CHNA process, CHRISTUS Health was able to better understand the alignment and divergence between the needs of its 30,000 associates – employees and contractors – and the wider community.
Using the principles of societal factors that influence health, with particular emphasis on the social determinants of health such as education level, income level, health insurance coverage, food security, unemployment and life expectancy, the health system has identified zip codes with historically marginalized populations. They are now monitoring these postcodes closely during the CHNA process, to ensure that the needs of these areas have been properly considered.
The assessment process also captures demographic data that reflects clinically captured data, such as race, ethnicity, age, preferred language, veteran status, sexual orientation, and gender identity. gender, as well as payer and disability status.
The analysis also brings in hospital data, such as emergency room use, and analyzes it with an equity lens, Pesquera says. Thanks to special permissions, the analysis also relies on anonymized EHR records.
"It's really going to give hospitals the eyes of public health that hospitals have been missing for a thousand years," he says.
Survey respondents are also asked to describe social determinants such as the inability to pay housing or utility bills, Pesquera says.
As a result of Community Improvement Plans, CHRISTUS Health has awarded more than 30 small grants, between $50,000 and $100,000, to institutions such as food banks to address issues such as food insecurity.
"We don't ask them for anything in return, other than just letting us give your phone number and address to our patients who need it," Pesquera said.
The survey results also serve as a channel to invite employees to volunteer their skills and share their interests with the community.
"We think of our hospitals as anchor institutions, and we have all these nonprofits," Pesquera says. Strengthening the health equity agenda may involve introducing these nonprofit organizations to employees and patients.
Following such presentations, the two can then offer their skills to these nonprofits, he adds.
In certain circumstances, CHNA results also help public health departments in communities served by CHRISTUS Health hospitals and clinics.
The analysis software enables extensive geomapping of data in service areas, to identify resources ranging from federally licensed health centers to Internet service providers, he says.
This CHRISTUS Health System initiative includes 40 hospitals in Texas, Louisiana, New Mexico and Arkansas. CHRISTUS Health also operates hospitals in Mexico, Chile and Colombia, although this initiative is not focused outside of the United States at this time, Pesquera says.
"We ask them to do community health needs assessments and respond to the needs they find, but it's not as structured as it is in the United States," he says.
Anchor organization designation does not mean that CHRISTUS Health leads the initiative among all stakeholders.
"We want to make sure that as hospitals we are not seen as leaders," he says. "We just want to be at a circular table, part of a coalition. We recognize that in many of our communities we are the largest employer, and also a consumer of goods and transportation. There is a commitment to make part of the community, and come out of the four walls of the hospital to help."
Pesquera hopes to complete collection of the surveys by the end of July, giving CHRISTUS Health until October to finalize the results and priorities and publish the CHNAs on its websites, as required by CMS.
The cost of conducting the assessments with the help of technology compares to the previous cost of hiring consultants to collect a subset of the demographic data collected this time around, Pesquera says.
"I am very encouraged by the willingness of people to share with us their lived experiences, their challenges, but also, I am also very encouraged to see that there are so many people and organizations ready and willing to meet the needs ", said Pesquera. . "For some reason, as crazy as the world is, I see a huge heart and a desire for people to truly care about others in ways I've never seen before."
Scott Mace is a contributing writer for HealthLeaders.