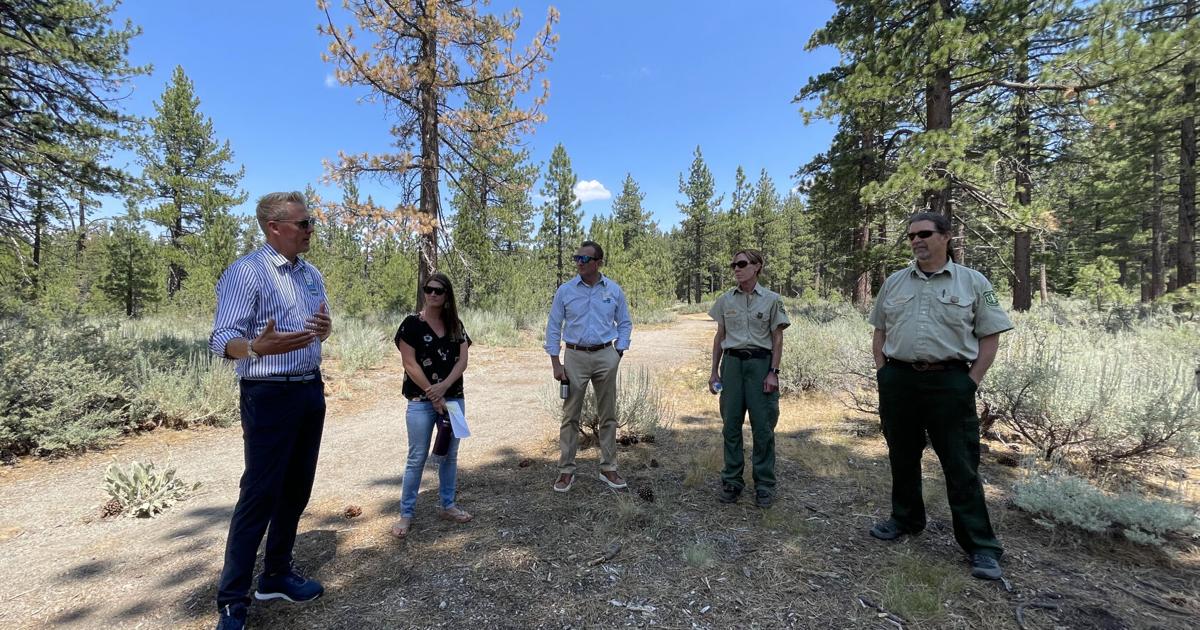 Barton Health partners with USDA Forest Service to encourage community health | New
Barton Health and the USDA Forest Service's Lake Tahoe Basin Management Unit (LTBMU) are collaborating to improve wellness opportunities for the Lake Tahoe community by reviving vitamin (N)ature programs.
Time spent in nature is proven to be good for your health, and this partnership promotes nature as medicine, using the benefits of public lands to provide opportunities for better mental and physical health, including better fitness. , meaningful social interaction, decreased stress, and an increased sense of purpose.
"Research indicates that time spent in nature lowers blood pressure, heart rate, and cortisol levels. It increases concentration, memory and attention span. It has been shown to boost immunity and is especially beneficial for at-risk populations, such as those recovering from surgery, who often spend less time outdoors. We call it: Vitamin Nature," said Dr. Clint Purvance, President and CEO of Barton Health. "We recognize the importance our surrounding forest lands have on our health, and we look forward to harnessing these inspiring environments to achieve personal health-related goals in daily life, and for patients during recovery and treatment. . »
Vitamin (N)ature provides opportunities for at-risk populations, promoting proactive wellness by connecting with nature, rather than reactively treating disease. The main activity is Barton's Wellness Outings, which offers community members free two-hour guided and interpretive outings on Lake Tahoe National Forest Lands, promoting the therapeutic experience of nature and movement, with the reassuring presence of a health professional. .
Outings take place at popular sites such as Camp Richardson Resort, Taylor Creek Visitor Center and Tallac Historic Site. Through this partnership, Barton Health and the LTBMU will continue to work together to conduct community outreach activities, develop patient information kits, and promote health-related services in the South Lake Tahoe community.
As the program expands, it will include options for people with a chronic or terminal illness, patients recovering from surgery and at-risk youth. The program has been recognized nationally as an innovative way for Forest Service and healthcare organizations to improve community health.
Wellness Outings are held on the first Monday of each month, with the exception of September, when additional Outings have been planned in line with Suicide Prevention Awareness Month, a month dedicated to raising awareness and sharing resources around mental health crises:
● Tuesday, September 6, 10:00 a.m. – 12:00 p.m. at the High Meadow Trailhead
● Monday, September 12, 10:00 a.m. – 12:00 p.m. at Lam Watah Trailhead
● Sunday, September 18, 10:00 a.m. – 12:00 p.m. at the Moraine trailhead
More information about Barton Wellness Outings is available at BartonHealth.org/WellnessOutings.