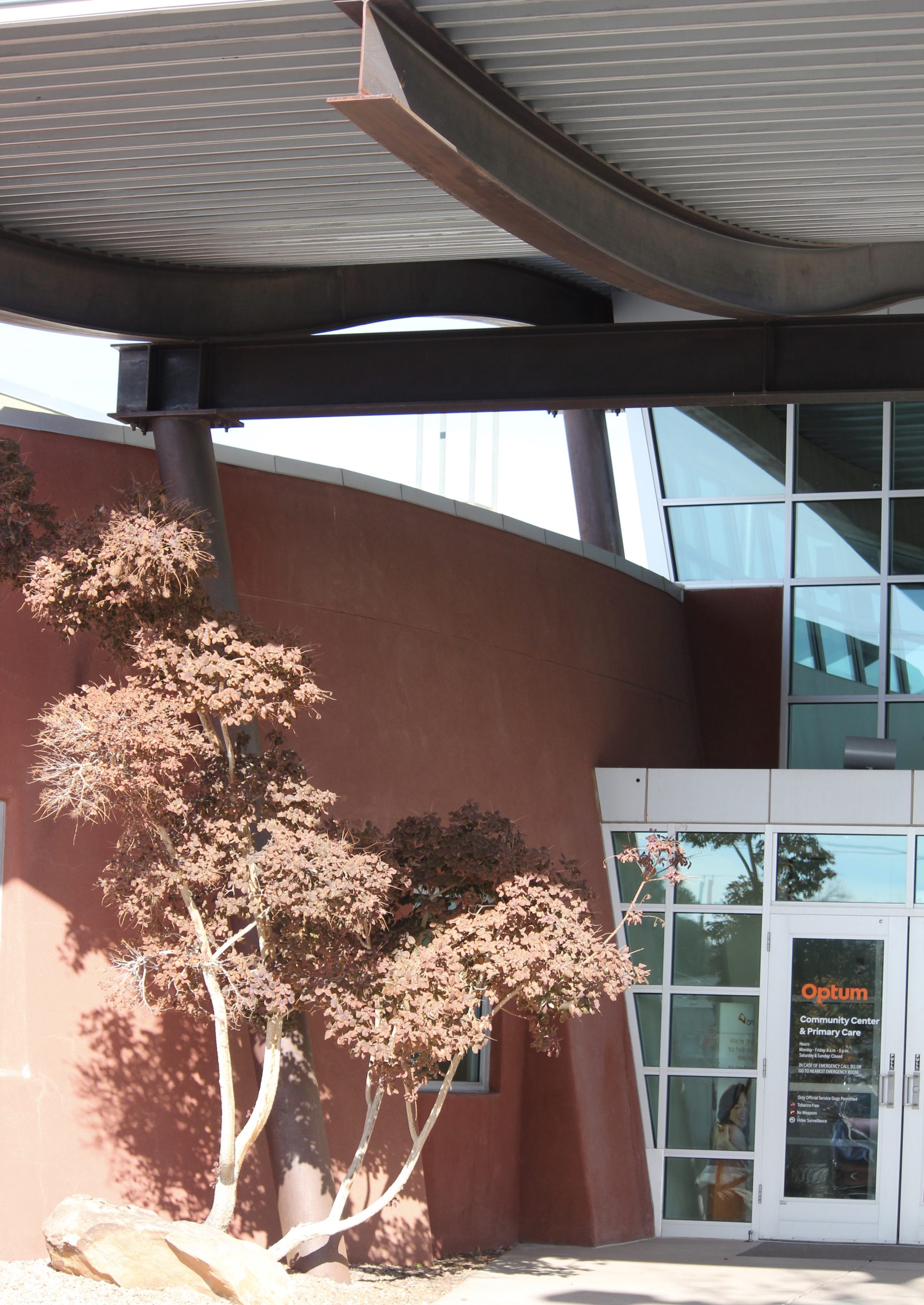 Optum Officially Opens Community Health Center
,
If you're 55 or older, there's a brand new resource in town. You may want to visit the new Optum New Mexico Community Center at 4010 Montgomery Blvd. NE (between Jefferson and Carlisle on the south side) if you're interested in yoga, Tai Chi, Latin dancing, fitness classes, movies (free popcorn!) and a number of social groups devoted to your favorite pastime.
Free. And you don't have to belong to Optum New Mexico to join. The new community center is open to all seniors.
"A healthy community is a better community," said Mykel Kirkpatrick, Optum's Community Outreach Coordinator. "If we can keep people out of the emergency room, out of the doctor's office, if we can be a gateway to health and a free resource, that's why we're here."
After a soft opening last month, Kirkpatrick said there's been a steady trickle of new members at the moment, but she expects a flood after the grand opening on November 29. From 9 a.m. to 12 p.m. that day, there will be free food and drink, as well as two mini-course sessions and health screenings for blood pressure, medications and A1C tests for diabetes. From 1 to 4 p.m., experts will give mini yoga sessions and answer questions about general health and wellness.
Great care has been taken in choosing weight machines designed for seniors. Keiser's air resistance systems make the weight lifting motion much smoother and cause less wear on older joints. Other machines are adapted so that a person in a wheelchair can easily access them and the seats swivel to allow easy entry. There is ample space for fitness classes and comfortable places to socialize.
Their regular schedule will include a book club, conversational Spanish classes, jewelry making, a Painting with a Twist instructor, and an open sewing group to socialize while completing a craft project. There will also be a free movie afternoon with popcorn snacks. Many of Optum's efforts focus on preventing Alzheimer's disease and maintaining brain and social skills.
For more information: https://web.cvent.com/event/147e289c-438c-46ad-9a28-ed608f2dc108/websitePage:d1afeeb1-6e23-4f58-8118-000f520eed60