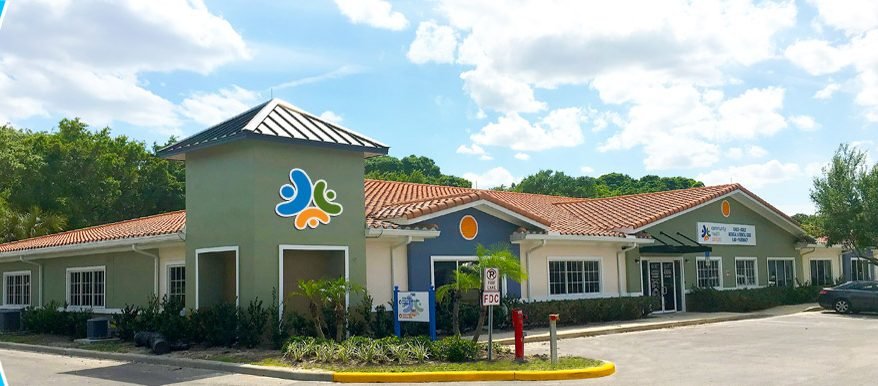 Community Health Centers Receive Grant for Expansion of Behavioral Health Services in Apopka
From AdventHealth News
AdventHealth announced that it is providing a grant to Apopka Community Health Centers to fund a behavioral health nurse practitioner and a licensed clinical social worker. This will allow them to incorporate screenings and interventions into medical appointments at their Apopka Family Health Center.
Six more Central Florida nonprofits are getting a boost in their missions, as AdventHealth begins distributing more than $1.7 million to recipients of its 2021 Community Impact Grants.
"Community impact grants are a way to extend our mission beyond the walls of our hospitals," said Mike Griffin, senior vice president of advocacy and public policy at AdventHealth. "These nonprofits are doing an admirable job of removing barriers to care and making a difference in the health of Central Florida."
The other scholarship recipients are:
Housing Capacity, Quality Dimensions: The funding will support efforts to provide residents of Ability Housing properties in Eatonville, Kissimmee and Orlando with services including personalized case management, peer support services and a residents' council.
New Image Youth Center, Mobile NIYC: Bringing Good to Your Hood: The grant will enable NIYC, which provides mental health services to youth in Parramore, to launch a mobile unit to expand its reach in Orange County.
Christian Service Center, ending chronic homelessness through a forensic partnership: This program will support a legal team to provide services to those who are unable to obtain stable and affordable housing due to a civil legal need.
True Health, mental health expansion: True Health will hire a new psychiatrist, which will allow the organization to serve more people and provide more services. which will allow the organization to serve more people.
The Nurture Place, extension of family support programs in Spanish: The Nurture Place aims to increase the reach of family support programs available in Spanish to residents of Orange and Osceola counties. They plan to hire a full-time Spanish-speaking licensed mental health counselor to oversee the expansion of three family support programs and expand therapy services.
Samaritan Resource Center, breaking the cycle of homelessness: This program increases access to mental health services and job skills/employability services to break the cycle of homelessness.
Pathlight Home, Culinary Skills Training: This grant will fund additional staff for Pathlight Home's culinary skills training program, which will double the capacity of the program. This job training program is geared toward low-income, homeless, and formerly homeless people.
Grants can have a major impact on recipients' work, say nonprofit leaders.
"There is a huge need for mental health services in Central Florida, especially for children," said Angela Gonzalez, executive director of The Nurture Place. "With the support of AdventHealth, we have already been able to offer programs to 40 children and families. This grant will allow us to exponentially increase the impact of our program in our community.
AdventHealth Community Impact Grants are awarded annually. To learn more about the grants and the application process, visit https://bit.ly/CommunityImpactGrant.