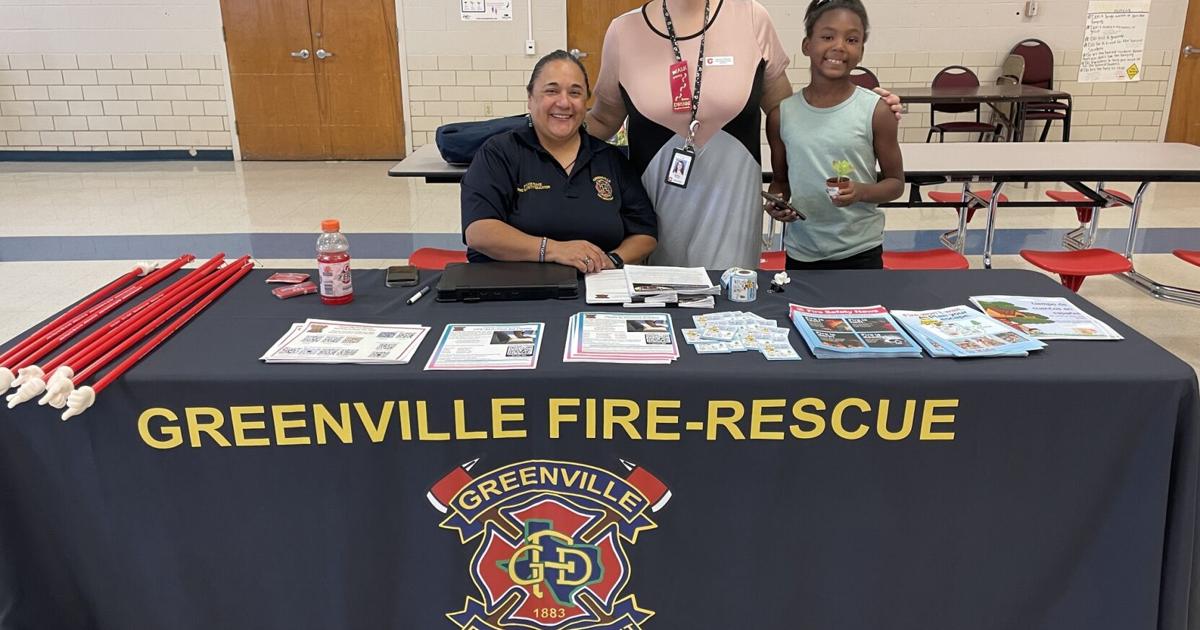 GISD's PRIDE Center Supports Community Health and Adult Education | Local News
The Greenville ISD PRIDE Center held its first-ever Community Health Fair last week and plans to have its second on Wednesday, November 2.
Thanks to partnerships between the PRIDE Center and the Parkland Community Health Plan and United Way of Metropolitan Dallas, people who attended the fair on Wednesday were able to get free vaccines and medical screenings as well as provide information about resources related to the health.
The Health2Care event was just one of Pride Center's most recent community support acts. The center regularly offers a variety of adult education courses and other services.
Standing for "Partnering Resources Investing in Diversified Enrichment," the Pride Center offers courses designed to help those seeking a GED certificate as well as those striving to learn English as a second language.
Additionally, the PRIDE Center serves those who want to improve their computer skills. All of these courses are also offered free of charge. Applicants can apply online at the school district's website.
The center also occasionally offers parenting classes that share techniques on how to work with children. For example, in March 2021, the center held a presentation on cybersecurity and protecting children from online predators.
In addition to being a place of adult education, the PRIDE Center also solicits donations to help students and their families and even accepts supplies for teachers.
For example, before spring break last school year, the center was able to provide two families with gas stoves for their homes. A few months earlier, the PRIDE Center had raised money for a family who had lost everything in a fire, so they could buy basic household items like pots, pans, dishes, a vacuum cleaner, a tools and batteries.
In addition to these two cases, the center was also able to purchase discounted twin mattresses to provide to families.
For teachers and their students, the PRIDE Center offers support through its Teacher Supply Closet, where they can request items such as notebooks, pens, pencils, glue sticks, classroom decorations and books – all free of charge.
"When I was a teacher, there was no place like this to go for free supplies, so like every other teacher, I ended up paying for a lot of things out of pocket," said Jan Teeters, volunteer at the Teacher Supply Closet. "I love GISD. It has my heart, and it always will. I can't just walk away from something I love.
The Teacher Supply Closet also received donations of see-through backpacks and winter coats for students.
In addition to these services, the PRIDE Center has also been instrumental in GISD's partnership with regional healthcare provider Carevide. Called Family Health Connection, the partnership aims to improve students' access to primary care and low-cost dental services.
"A big part of a child's academic success depends on their ability to be healthy and focused in class. Partnering with the school district to provide student health care is a natural fit for Carevide, and we are proud to be part of the Greenville ISD community," said Michelle Carter, CEO of Carevide.
As part of community health, PRIDE Center's next Health2Health event is scheduled for 2-6 p.m. on Wednesday, November 2 at the Houston Education Center at 3923 Henry St. in Greenville.