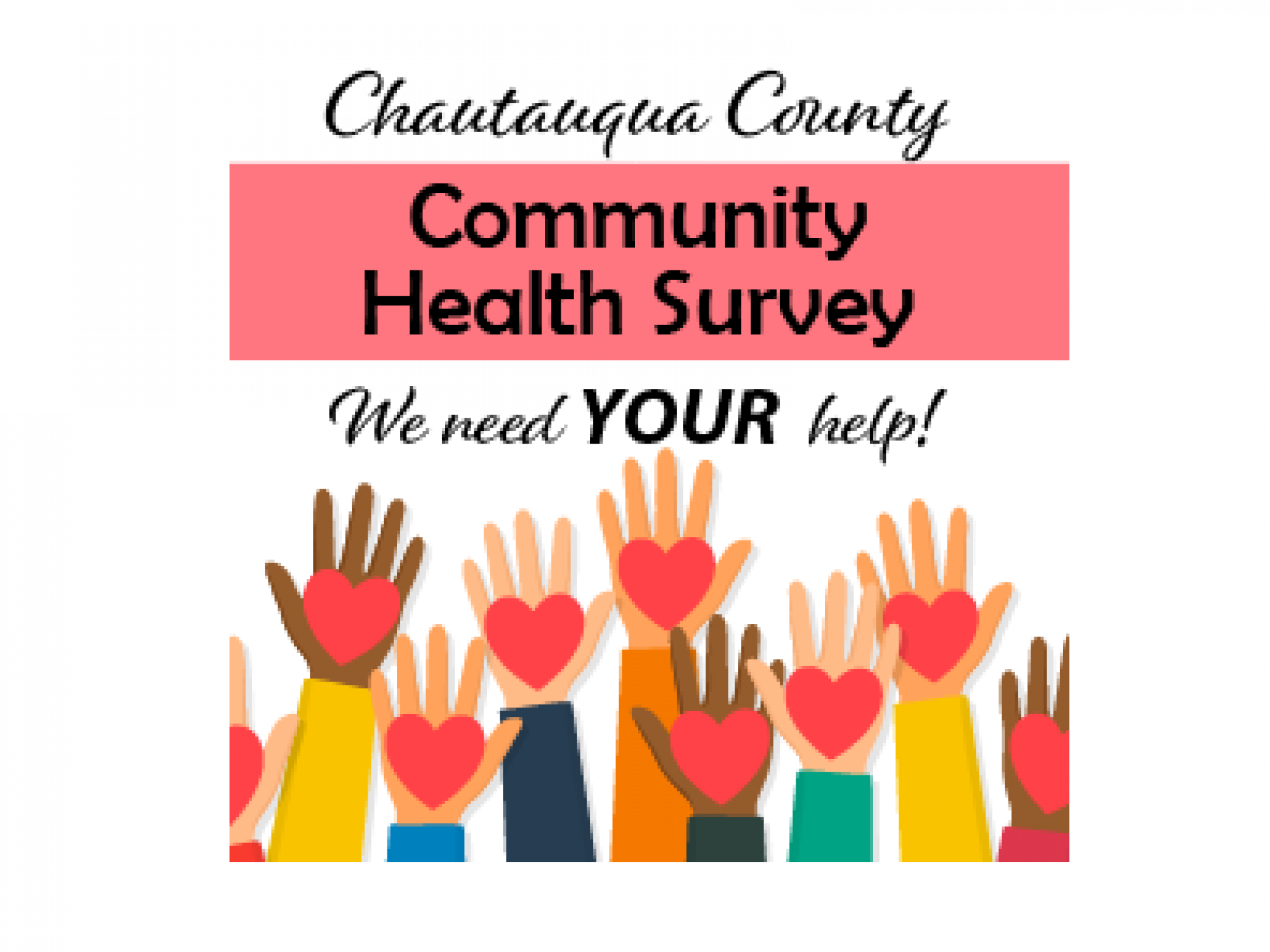 Health partners apply to participate in community health survey
MAYVILLE, NY: – The Chautauqua County Department of Health and Human Services is conducting a Community Health Assessment to gather information about Chautauqua County's current health status, needs, and issues. The information will help develop a community health improvement plan by justifying how and where resources should be used.
All county residents are encouraged to participate in this process by completing the Chautauqua County Community Health Survey. Being part of the Community Health Assessment is a great way to help improve the health of your community. As a community member, you know the needs and strengths of your community. Your opinion and advice are important in deciding Chautauqua County's healthcare needs. Your answers to the health survey questions are confidential.
Complete the survey online at the following websites: English: https://forms.gle/DbppMnCAKtvy3oKT9 Spanish: https://forms.gle/UPxjvFGMdA8qd5B88 .
Links to the surveys are also available on the Chautauqua County website: www.healthychq.com . Several community and medical sites across the county also have hard copies. If you would like hard copies for your neighborhood or community agency, please contact us at 716-753-4699.
The survey takes 5-10 minutes to complete and will be available until March 15. All individual responses are confidential. Future health programming in Chautauqua County is guided by combined responses.
Survey respondents have the opportunity to provide contact information (not related to survey responses) to be entered to win one of five $40 Amazon gift cards that will be given away by random draw.
Partners in this effort include Brooks – TLC Hospital System, UPMC Chautauqua, Westfield Memorial Hospital, Chautauqua County Department of Mental Hygiene, Chautauqua County Department of Health and Human Services, and numerous community partner agencies.
Local health departments are required under New York State Public Health Law to work with community partners to conduct a community health assessment and community health improvement plan. For more information on the Community Health Survey or the Community Health Assessment/Community Health Improvement Plan process, please contact the Department of Health and Human Services, Division of Public Health at 716-753-4699.
###