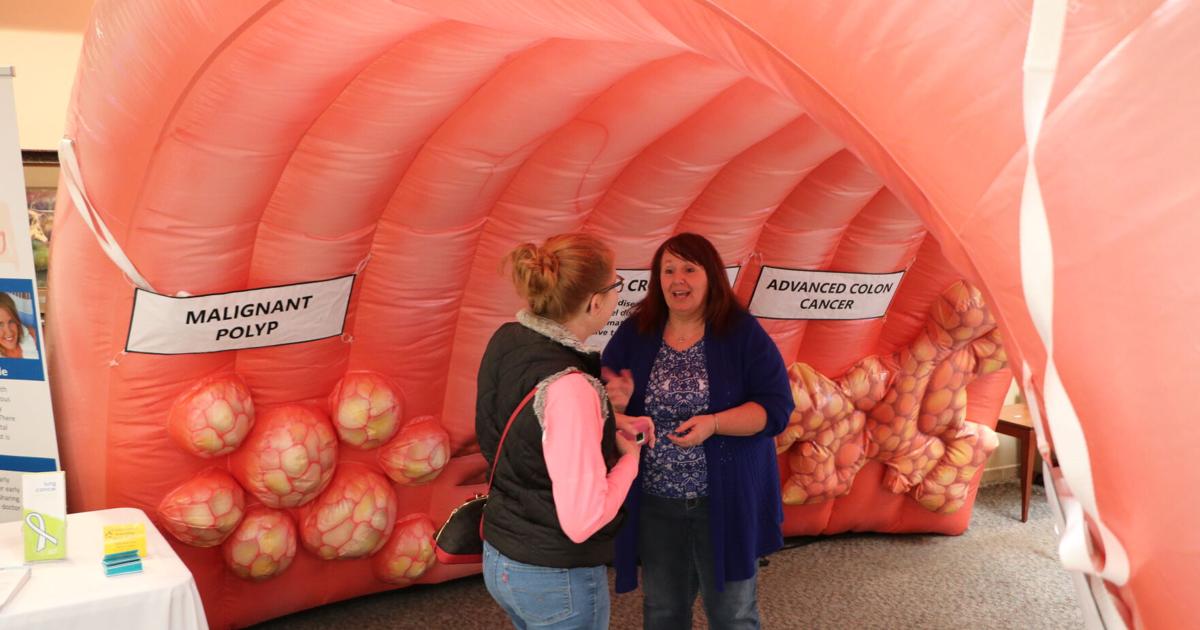 Health, Wellness and Community Resources Fair is this Saturday at the Center | News
This weekend you can do well at the Wellness Fair.
The Pulaski County Health, Wellness and Community Resources Fair will be held Saturday, April 23 from 11 a.m. to 3 p.m. at the Somerset Rural Development Center.
The event is organized by Wynona Padgett with the Kentucky Cancer Program, in partnership with Elsa Brown and the Somerset Foundation.
"We haven't had a community health fair in a while because of COVID and even before that there hadn't been one for a little while," Padgett said. "…The Somerset Foundation (covers) the expenses so that we can do this. They work so much with the Latin American population, not just here, but in various places around the world.
Minority health will be a particular focus for this event; Anthem Medicaid wanted to reach the Hispanic population in that community, Padgett noted. There will be Spanish-speaking interpreters on site so there is no language barrier.
Padgett said they also wanted to focus on the African American community, "because they, not as much here as other areas, also have a lot of disparities, and also have such high rates of cancer, heart disease and diabetes".
That said, the health fair is open to everyone and free. There will be fun activities for the kids, including free ice cream (courtesy A-1 Ice Cream and the City of Somerset), bouncy houses from B&D Inflatables, and games.
The event will also include demonstrations, educational exhibits (including "The Amazing Colon") and free health checkups for a variety of issues: vision, dental care, colon cancer, blood pressure, women's health, physical sports, diabetes risk, CPR and First Aid, COVID vaccines, and more.
Participating organizations include: Air Methods, Anthem Medicaid, Bethany House Abuse Shelter, City of Somerset, 5:16 Clinic, Community Support of Kentucky, First Choice Clinic, Hospice of Lake Cumberland, Humana Healthy Horizons, Intrepid Home Health, Kentucky CancerLink, Kentucky Cancer Program, Kentucky Services, Lake Cumberland Community Action Agency A-ROC Consortium, Lake Cumberland Community Action Agency – kynect program, Lake Cumberland Head Start – Migrant, Department of Health Lake Cumberland District COVID Vaccination Clinic, Lake Cumberland District Health Department, Lake Cumberland District Health Department – Harm Reduction, Lake Cumberland Imaging Center (scheduling mammograms), Mobile Health Clinic Lake Cumberland Regional Hospital School (Sports Physics and Major Provider Planning), Lexington VA Health Care System, PFLAG Somerset, Passport Health Plan, Pulaski County Cooperative Extension Service, Pulaski County Community Early Childhood Council, Pulaski County M Migrant Education Program, Quest Counseling. Rocky Hollow Recreation Center, SKYHope Recovery Program for Women, Somerset Fire Department, Somerset Foundation, Somerset-Pulaski County EMS, UK College of Nursing, United Healthcare Community Plan of Kentucky and Wellsprings Wellness.
For more information, call 606-383-0367 or email wynona.padgett@uky.edu.
"We're hoping for a good turnout," Padgett said. "We think it will be a very nice event."