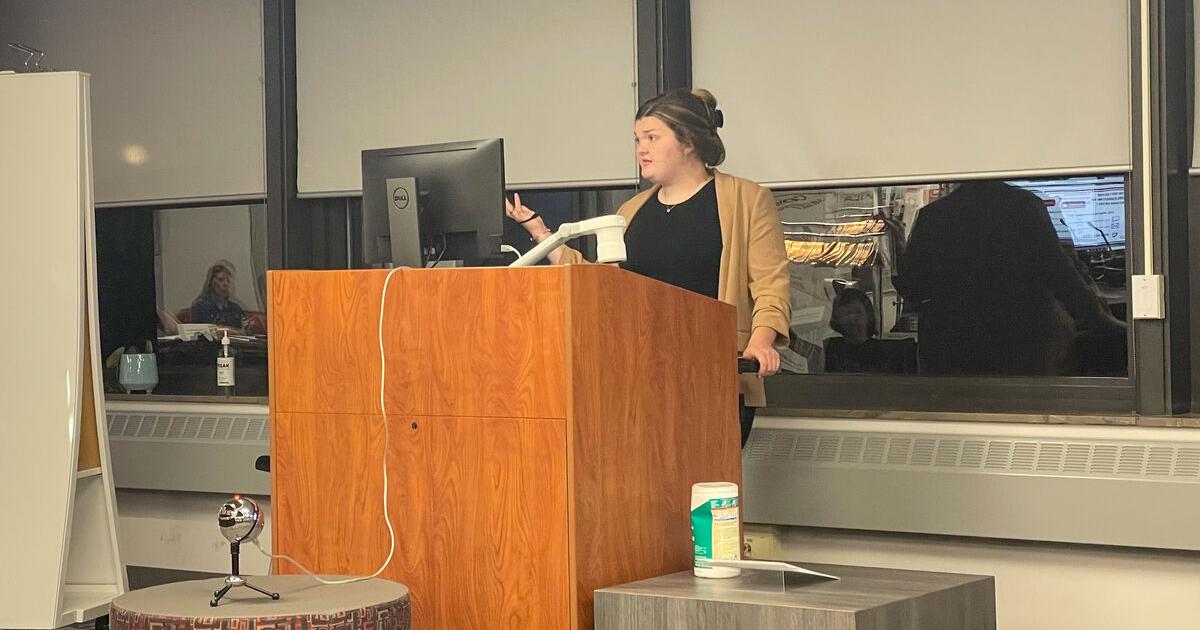 New mental health resources discussed at SGA | New
At the Student Government Association General Meeting on Tuesday evening, Dr. Thomas Segar, IUP Vice President of Student Affairs, announced new mental health resources to complement the IUP Counseling Center .
These additional resources include Togetherall, an online mental health service, and new group counseling services.
Togetherall was founded in 2007 and serves millions of people in the US, UK, Canada and New Zealand. The service provides a completely anonymous platform for community members to help each other, keep logs, and plan goals. The app is useful for those experiencing common issues such as stress, isolation, anxiety, among others. The service is active "24/7" and students can use their IUP email address to register for free.
Additionally, four therapy groups are planned for this semester and are currently accepting new students. Each group will meet at the Counseling Center of the Health and Wellness Center in room G-31.
The groups are: The Men's Connection Project, which meets Mondays from 4-5 p.m. and serves people who identify as male or male; Femme Fusion, which meets Tuesdays from 2-3:30 p.m. and is for people who identify as female or feminine; Life Skills for Stressful Times, which meets Tuesdays from 3-4:30 p.m. and is open to anyone who needs help dealing with everyday stressors; and Understanding Self and Others, which meets Thursdays from 4:00 p.m. to 5:30 p.m. and is aimed at anyone who wants to discover new perspectives on their identity.
The Men's Connection Project, Femme Fusion, and Understanding Self and Others are "closed" groups, which means that these groups will not accept new members once the membership process is complete. Life Skills for Stressful Times is always open and students can come and go as needed.
Students who wish to take advantage of these groups can call the Counseling Center by phone at 724-357-2621 or email counseling-center@iup.edu.
Asked about other potential services, Dr. Segar said the administration is monitoring the success of Togetherall before embarking on new projects.
"We're confident this will be a good resource for students," Dr. Segar said.
SGA President Abigail Hancox (Sophomore, Political Science), who spoke with IUP President Michael Driscoll earlier in the semester about student welfare, believes that it is a step in the right direction.
"I think any new resource that opens up new avenues for students, especially those who may not necessarily feel comfortable attending counseling center sessions," Hancox said, "is a good thing."
Other issues discussed include increasing student participation in sports games through a dedicated student section or social media campaigns, National Voter Registration Day, and an above-normal increase in number of students requesting accommodations from the Disability Access and Advice Department (D2A2).
SGA General Meetings are held every Tuesday at 7:30 p.m. in the Great Hall of Elkin Hall.