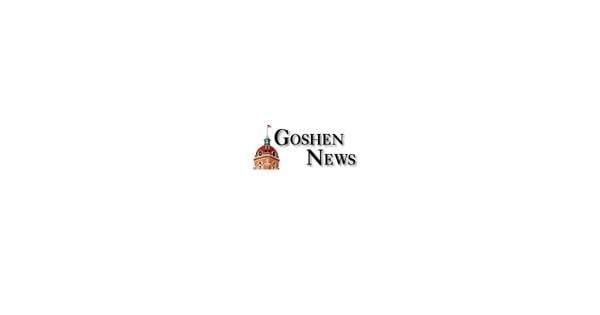 Indianapolis Symphony Orchestra Announces 2022 Community Health Network Discovery Concert Materials Available for Music Teachers |
INDIANAPOLIS—The Indianapolis Symphony Orchestra has announced the release of the 2022 Community Health Network Discovery Concert teaching materials. Made possible through the generous support of the Community Health Network, the materials include a Teacher Packet, a comprehensive video featuring features ISO musicians led by resident conductor Jacob Joyce and narration by world-renowned actor William Shatner and others, as well as dozens of classroom activity ideas.
This year's Discovery Concert, From the Earth to the Moon and Beyond, features an exciting theme of outer space exploration that lends itself to a variety of classroom activities and learning opportunities. Among the musical works explored are "Mars" by Gustav Holst and "Jupiter, Bringer of Jollity" by The Planets, based on Holst's use of mythical characters from the planets of the solar system to tell a story. James Beckel's From the Earth to the Moon, and Beyond was inspired by a text Beckel created to celebrate the 50th anniversary of the Apollo moon landing.
"The Indianapolis Symphony Orchestra is thrilled to provide these high-quality resources to music educators, whose vital work is intertwined with ISO's mission to enrich lives through personal growth and artistic discovery. We are deeply grateful for the support of the Community Health Network in allowing us to provide these materials free to the public," said James M. Johnson, General Manager of the Indianapolis Symphony Orchestra.
"The Community Health Network continues to be a proud supporter of this learning experience, which improves the health and well-being of the students who participate," said Patrick Adsit, Executive Director of Pediatrics and Nursing school environment, Community Health Network. "Over the past two decades, studies have demonstrated that music education has multiple beneficial effects on a multitude of mental and functional processes, literally altering the structure of the brain. Music training has been shown to have a positive effect beyond impacting hearing, speech, and coordination, including improving IQ levels and school grades, among many other benefits.
The teacher's kit includes listening cards, questions and activities to accompany the Discovery Concert video, which features resident conductor Jacob Joyce conducting the Indianapolis Symphony Orchestra. Acclaimed Star Trek actor William Shatner lends his voice to the space-themed video, which also includes introductions from Richard Strauss of Also Sprach Zarathustra, which was immortalized in the soundtrack to the 2001 film: The 'Space Odyssey. Additional narrators include Dr. Barrett Caldwell, professor of industrial engineering at Purdue University, and Cora Walker, an eighth-grader at Paul Hadley Middle School.
The Community Health Network Discovery Concert program covers Indiana academic standards in engineering, language arts, math, music, science, technology, and visual arts. A complete list is available on pages 24-25 of the teacher's file.
The 2022 discovery concert teacher's file and video are available now throughout the 2022-23 academic year.
Download the file at https://www.indianapolissymphony.org/learn/students-teachers/student-groups/discovery-concerts/?utm_source=wordfly&utm_medium=email&utm_campaign=5-6-22DiscoveryPRFY22&utm_content=version_A&uid=&sourcenumber=